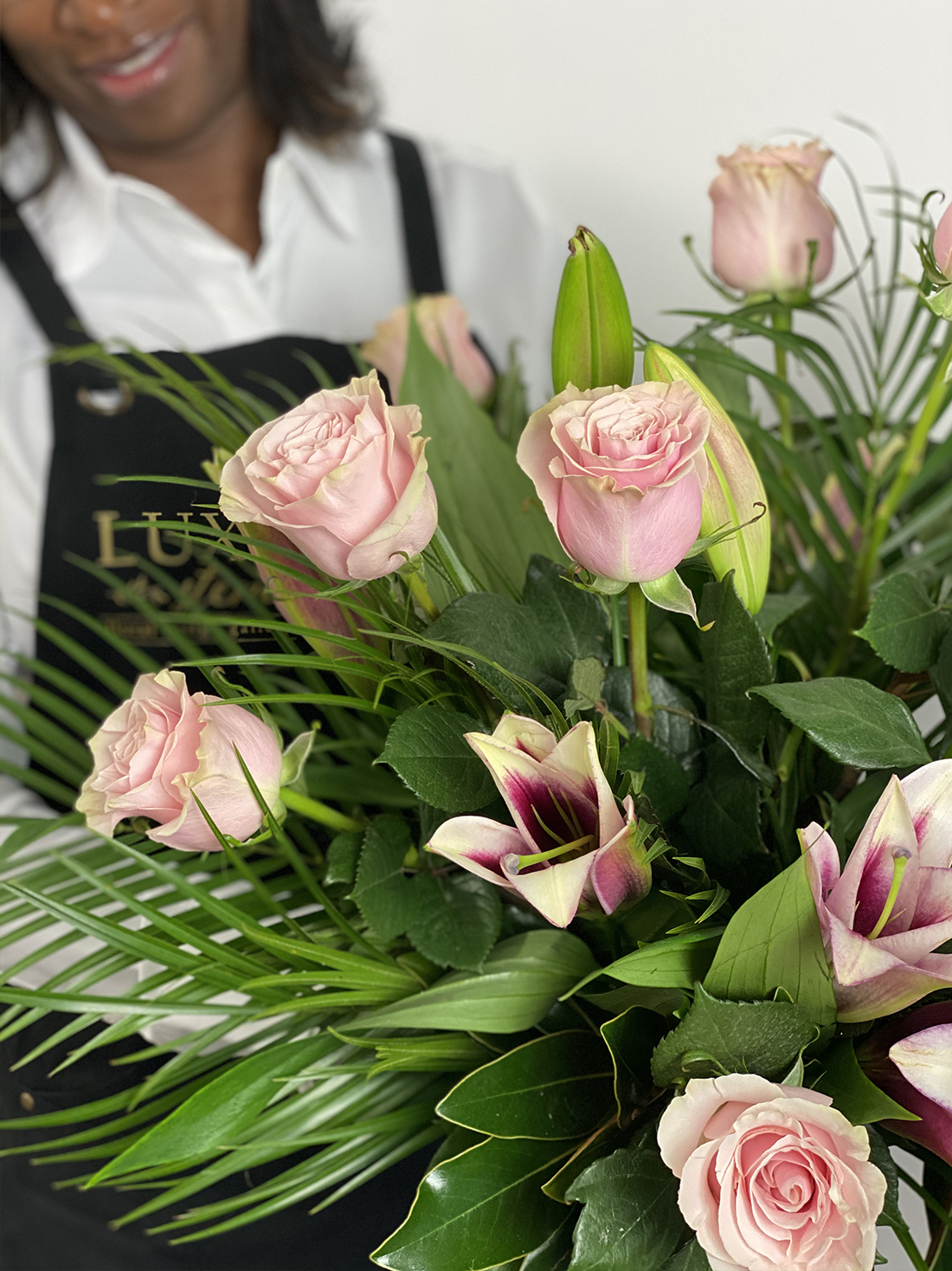 The meaning behind your flowers
Do you know what your flowers mean? It's the thought that counts, right? But is your gift of blooms saying exactly what you want it to say? We've created this quick guide to ensure that your gift to that special someone communicates to them just how important they are to you. It's the little details that make all the difference! Here are a few ways to understand what your flowers mean.
Birthday Flowers Mean:
Just as there are birthstones, there are flowers that represent each month! One of our favorite ways to surprise the birthday boy or girl is to incorporate the flower of their birth month into their floral arrangement. Thankfully, each of these blooms is perfectly in season during that month and will be a fresh and beautiful option that isn't hard to find at that time!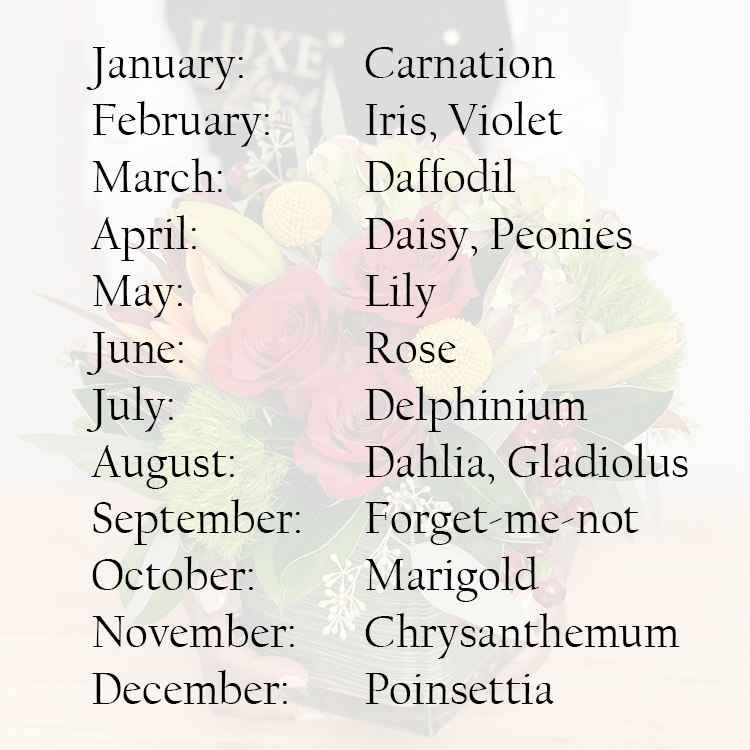 Do you know what to send to someone to show your love and affection? What do you send to honor a loved one's memory? How do you say, "I'm sorry"? What are the best flowers for your wedding? A baby shower? A graduation? Share what is on your heart by incorporating the flowers below into your arrangement. For example, include Peonies for healing, Gardenias for joy, or pink Carnations for gratitude.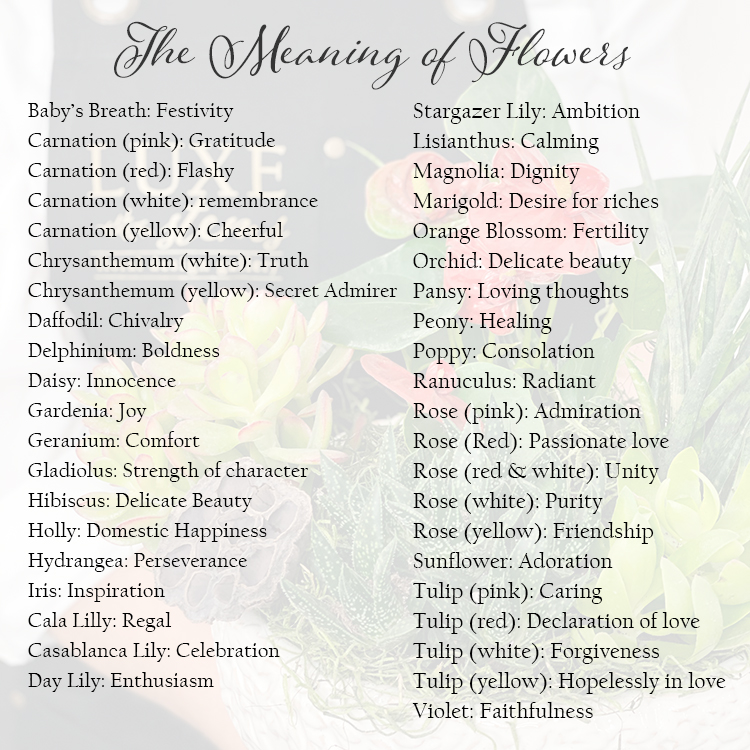 Send Your Message
So, how do you know what to ask for in your custom arrangement? Our Master Floral Designer recommends that you call your local flower shop and share what you want to say, and our floral designers will take the occasion and what is in season into consideration to ensure maximum freshness and select beautiful blooms that will last. Or, check out some of our Signature Bouquets. To add a more personal touch, include a sweet note with your order. We look forward to helping you create a beautiful message!