With people spending more time at home than ever before, making your space a place of peace and happiness has become a top priority. One of the easiest ways to accomplish this Zen vibe in your home in to bring the outdoors inside! For those of you who have not had the best of luck with your green thumb, we have a solution for you… succulents! These beautiful mini plants are low maintenance and can help create the indoor oasis of your dreams. Follow these tips to keep your succulents happy and healthy:
Make sure your succulents get enough sunlight
Most succulents need about six hours of sunlight each day. But be gentle with newly planted succulents – make sure to keep them out of direct sunlight as this may be too harsh for them. Introduce them slowly to direct sunlight over time and they will gradually adjust and enjoy the direct light.
Rotate them frequently
Like most plants, succulents will lean toward sunlight. Rotating them frequently will ensure that each side of your plant is getting the love that it needs.
Water the soil directly (not the plant)
When watering your new succulents, water only the soil to avoid getting moldy leaves. If the pot has drainage holes, water the soil directly until water comes out of the holes. If your pot does not have drainage holes, use less water.
Choose a container with drainage
Succulents do not like waterlogged soil and too much water can cause them to rot. The best way to keep your new beauties healthy and happy is to ensure that the container you're using has drainage, so any excess water can escape. Luxe Stems has an extensive assortment of succulents. We have mini succulents for that little corner of your desk that needs a little love and large succulent arrangements that are set to impress. Call us today and we will create a custom succulent garden, just for you! [/vc_column_text]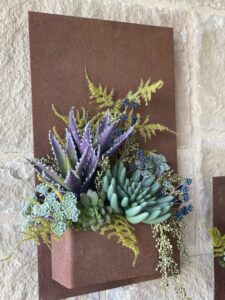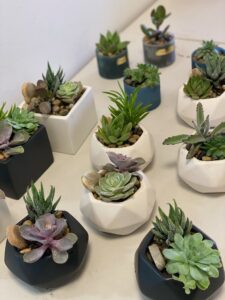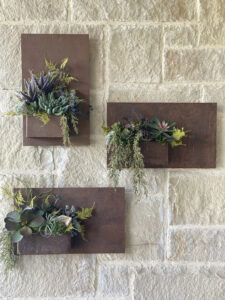 [/vc_column][/vc_row]