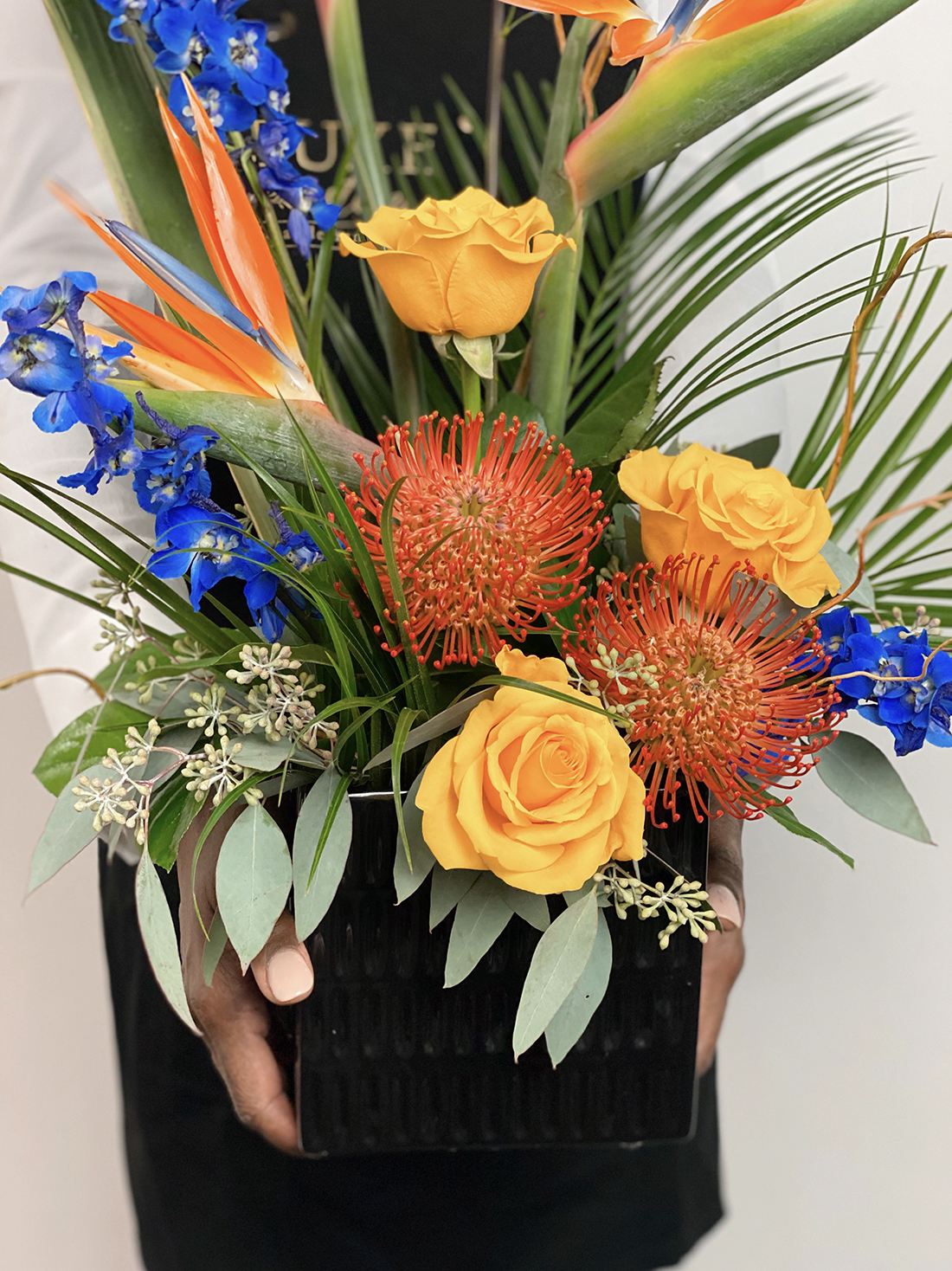 Hearing the doorbell ring and seeing a gorgeous flower arrangement at your door from someone that you love can turn anyone's day around! There are a few things that you can do to keep them blooming in your home for much longer.
Be selective about where you buy your flowers.
Of course, we encourage our customers to purchase from a florist over buying flowers at your local grocer, but here's the reason why: When you purchase your arrangement from a florist, a professional floral designer will be selecting the freshest flowers directly from their wholesaler. They will keep your arrangement in a cooler at the perfect temperature and deliver your arrangement directly to your door. These little steps may not seem like much, but they will make a huge difference in the life of your flowers.
Compare this to your typical grocery store flowers. They are usually sitting at room temperature for days and have many people sifting through them creating bruised petals. 
TIPS.
Give the stems a clean, angled cut (about one inch) every couple of days to allow for better water intake
Monitor the water level to ensure that all stems are below water level
As leaves turn yellow or petals wilt, remove that leaf or petal
Avoid direct sunlight or drafts (heating vents and ceiling fans) as this can dehydrate the flowers
Place your arrangement in your refrigerator overnight (about 8 hours) to slow the aging process
Pour ¼ cup of soda into the water. The sugar in soda is said to make your blooms last longer and smell sweeter!
Call Luxe Stems to place your next custom order to try out these tips! Don't forget to share your favorite tip on Instagram and tag @luxestemsfrisco.