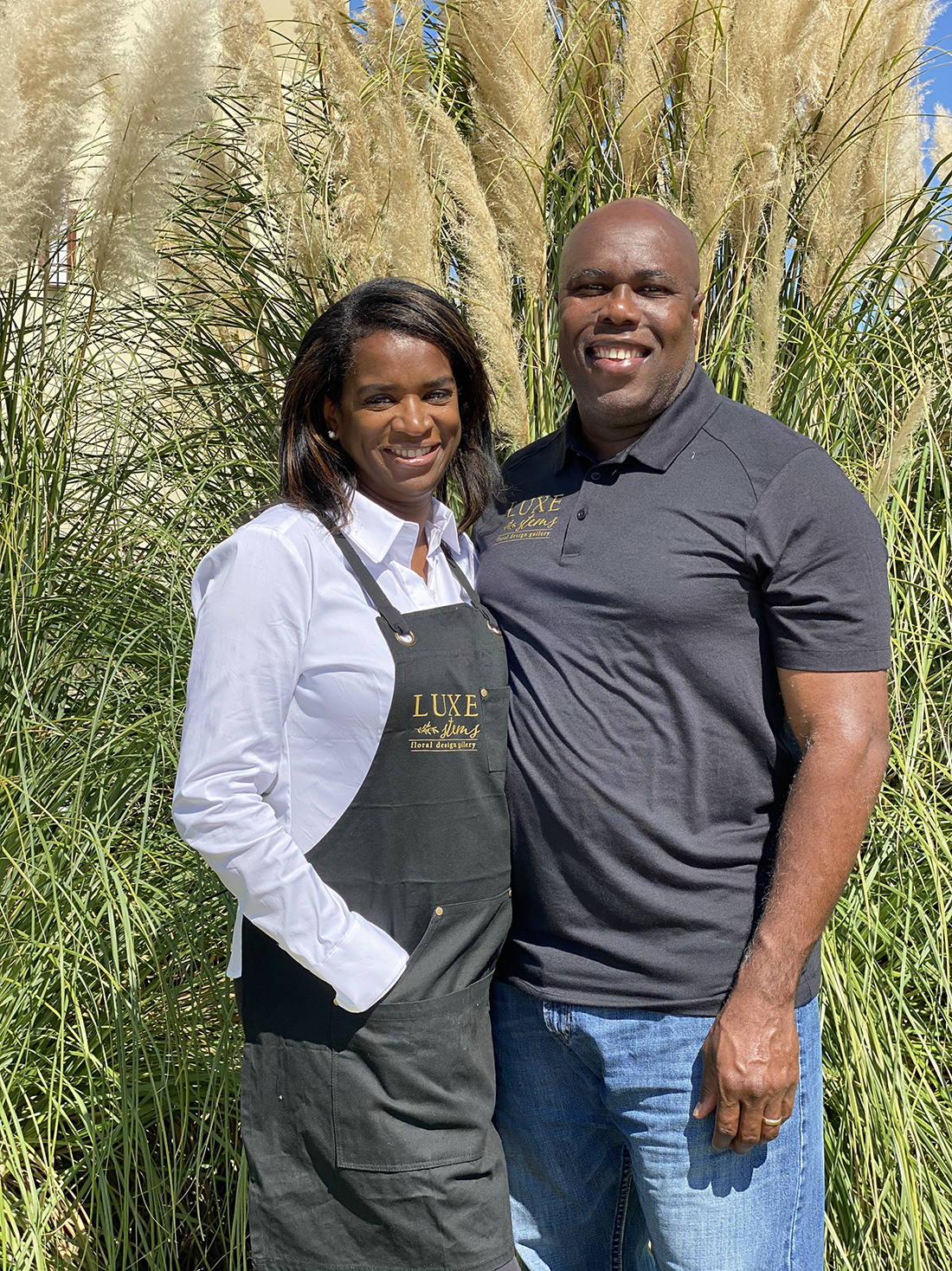 What is Luxe Stems Floral Design Gallery?
Luxe Stems is so much more than your neighborhood florist. We are your gifting and event inspiration destination! At our Floral Gallery, you can find a multitude of hand-made local items from our floral arrangements to decor and craft items. We are also available to create the vision of any event! Luxe Stems is a woman-led and veteran-owned business.
What makes Luxe Stems unique?
At our store, we offer monthly classes and outings such as Girls' Night Out, kid-friendly floral classes, and instructional events to improve your own arranging skills. Our customer service is focused on education, and we will help provide instructions on proper care for your arrangements so you will enjoy them as long as possible. Luxe Stems is more than a local flower shop. Our floral designers are artists who create breath-taking custom arrangements worthy of a floral design gallery.
What does Luxe Stems do?
We are available for any floral needs – from weddings and private events, to small dinner parties and school events. Our experience includes working with real estate agents for open houses and closing gifts as well as large-scale corporate events. Homecoming? Prom? Graduation? School concerts, recitals, and theater? We are the one place you know will have what you need.
Who is Destini Cooke?
"Because flowers make everyone happy." Destini Cooke has spent her life giving back and helping people. It's in her heart to make other people feel good and bring a smile to someone's face even during sad times. She was inspired to found Luxe Stems in Frisco, Texas, the summer of 2020 as a way to care for people using flowers. Destini wants to fill a void in the market to incorporate an acknowledgement of why people buy flowers in the first place and bring more upscale and classy items to the region.
Luxe Stems was dreamed into existence in mid-2020 with the goal of providing the community more than an "every day" flower shop. This "Floral Gallery" will be full of beautiful, modern gifts such as wine, decor, and local Texas-made craft items. Customers will be able to experience Luxe Stems in a creative and upscale environment while enjoying the best in customer service and high-touch neighborhood relationships.
As an involved member of the community, Luxe Stems is committed to socially-responsible business practices. All events, holidays, cultures, and people are welcome to partner with us to celebrate any occasion. We will work together to create your vision!