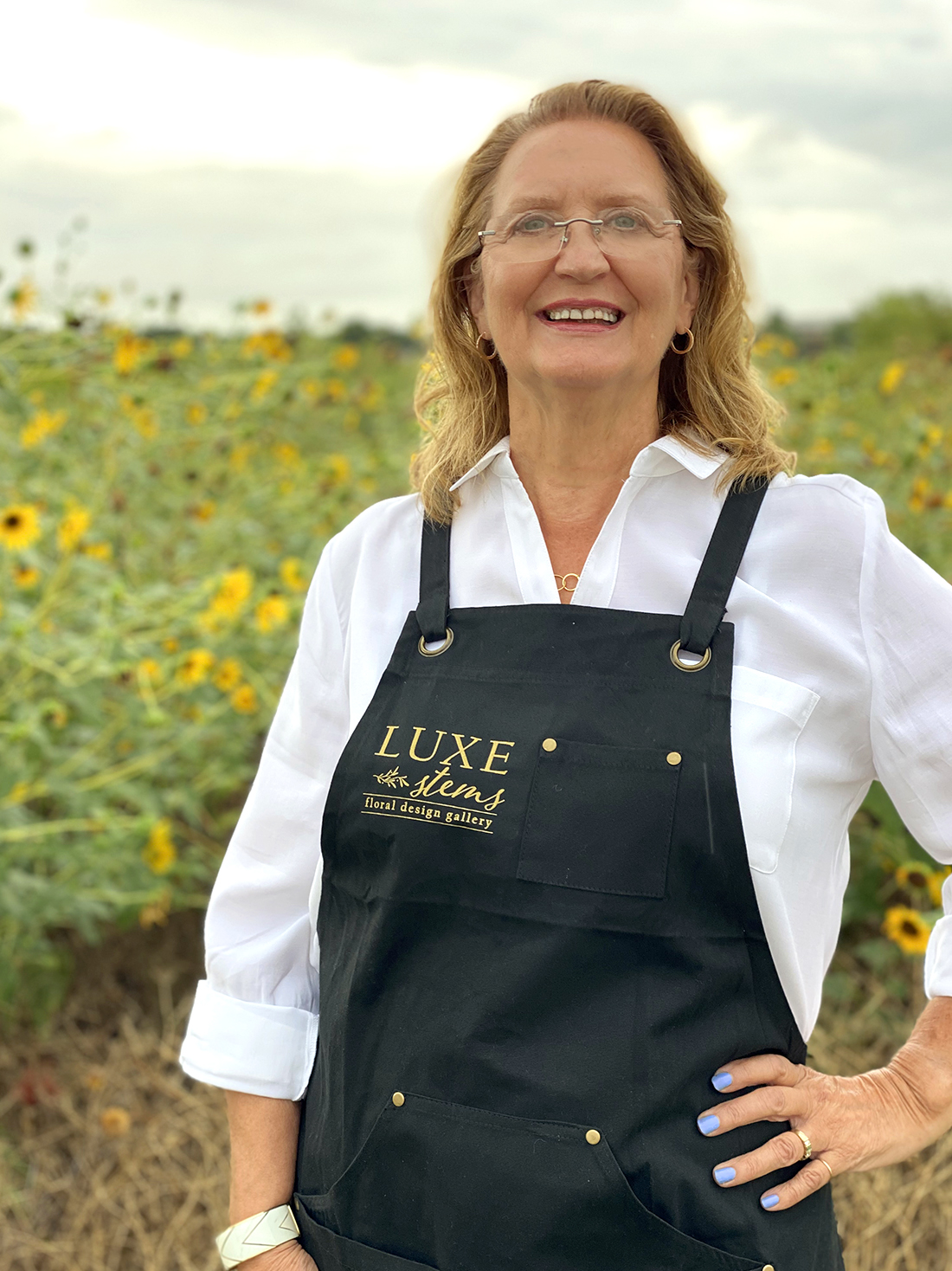 Introducing: Laura! Our Master Floral Designer at Luxe Stems started with us before our grand opening. She received her training at the prestigious Koheler & Dramm Institute of Floristry and has since led a successful career for over 20 years as a floral designer.
About Laura
As a Floral Designer in Minneapolis, Minnesota, Laura was featured at the Art in Bloom exhibit at the Minneapolis Institute of Art for three consecutive years. Upon moving to the DFW area, Laura has continued her career with Luxe Stems. When she is not getting her hands dirty in the floral design gallery, spending time with her husband, three daughters and grandkids brings her the most joy. Her favorite flower is hydrangeas. When you meet Laura, ask her the secret tip to making hydrangeas last!
Floral Design and Weddings
At Luxe Stems, Laura is most passionate about working with brides to help them create the look and experience of their dreams for their weddings. Choosing wedding flowers can be overwhelming for some brides. With Laura, they can enjoy an easier process and a little less stress knowing that she will make them absolutely gorgeous. Moreover, Laura will provide the art and knowledge to bring a bride's vision to life! Do you want an arch? A flower wall? Something else spectacular? Laura can create for any challenge and work within any budget.
Florist or Floral Designer?
Why is Laura so special and important to Luxe Stems? The difference is in her artistry! As a Master Floral Designer, Laura provides the art and creativity to make us stand out from the average shop. At our Floral Design Gallery, you can browse her creations for inspiration and experience the art for yourself. Soon, you'll be able to learn from the expert herself with an in-person floral workshop at Luxe Stems!
Laura's Tip: When you call the shop, ask for the "Designer's Choice" and tell them the style you're going for. The Designers will know which flowers are the freshest and this gives them the creativity to create something truly unique for you.