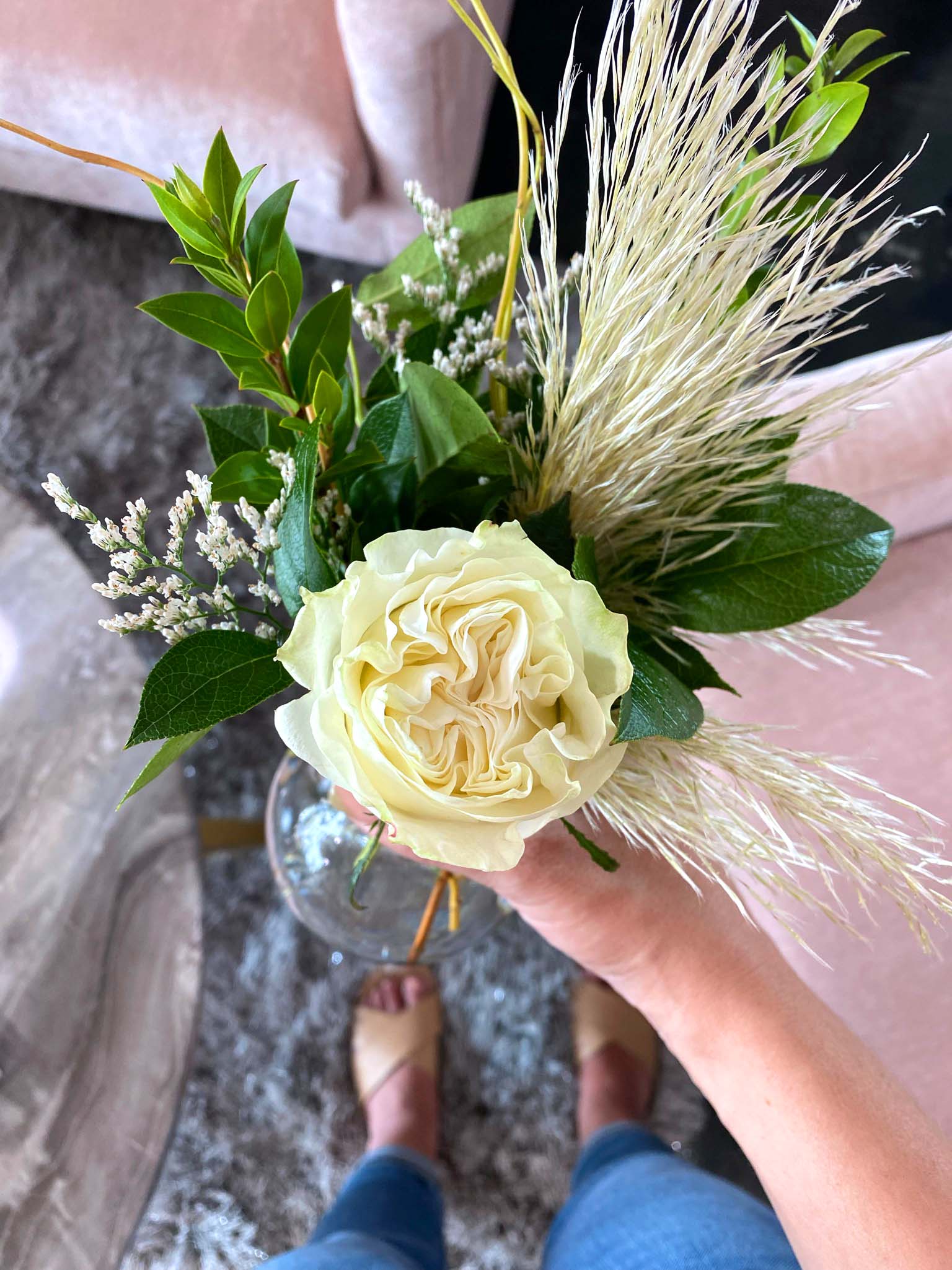 Our 2021 Luxe Holiday Gift guide is here! Are you searching for unique, luxury gifts for that hard-to-buy-for friend or family member? Look no more! Luxe Stems has the perfect locally made, luxury gifts for every person on your list!
For the Spoiled One: Monthly Flowers!
Did you know that you can set up a monthly flower delivery for your loved one? Set your own budget to spoil your loved one every month throughout the entire year with our premium blooms.
For the Zen One: Luxury Candles by Infinity Candle Co.
Luxe Stems has partnered with Dallas' local candlemaker to bring you a luxury line of candles that are branded with purpose. "Aromas that speak love and life into our space. A gentle reminder to think positive and truly thrive in life!"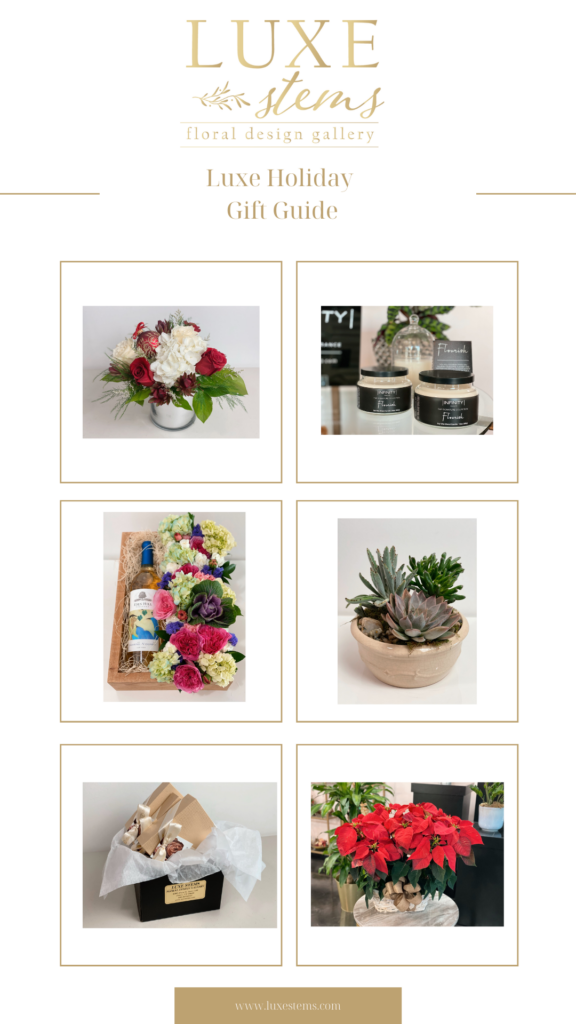 For the Festive One: Custom Oak Box with Sparkling Cider.
These custom oak boxes are handmade by local wood maker and craftsman, James Caauwe in McKinney, Texas. These gorgeous oak boxes are filled with premium flowers and sparkling cider (or you can bring in your own special bottle of wine!). This beautifully made box is the gift that will keep on giving.
For the Green Thumb Wannabe: Succulents and House Plants
If your loved one is a plant lover, visit our floral design gallery in Frisco and choose the perfect houseplant or beautifully arranged succulent garden! Add a festive bow or select a planter that styles perfectly with their home décor to show them how much they mean to you.
For the Sweet Tooth: Sweet Shop USA
These incredible chocolates are made right in Mt Pleasant, Texas! This family-run chocolate maker has been in business for over 50 years. One bite and you will know why! These chocolates are the perfect add on to your gift or beautiful enough to gift on their own.
For the Cheerful One: The Christmas Poinsettia
Did you know that the Poinsettia flower represents joy, love and hope? Celebrate the one in your life who brings joy to yours. A well cared for poinsettia will last well beyond the holidays. In fact, they can grow up to 15 feet!
The Poinsettia is also the birth flower for December, making it a beautiful gift for those that are celebrating their birthday during the holiday season!
To purchase the gifts in our 2021 Luxe Holiday Gift Guide or to create a custom order, contact Luxe Stems directly at (469) 545-2797 or visit our floral design gallery at 4350 Main Street, Suite 120 in Frisco, Texas.