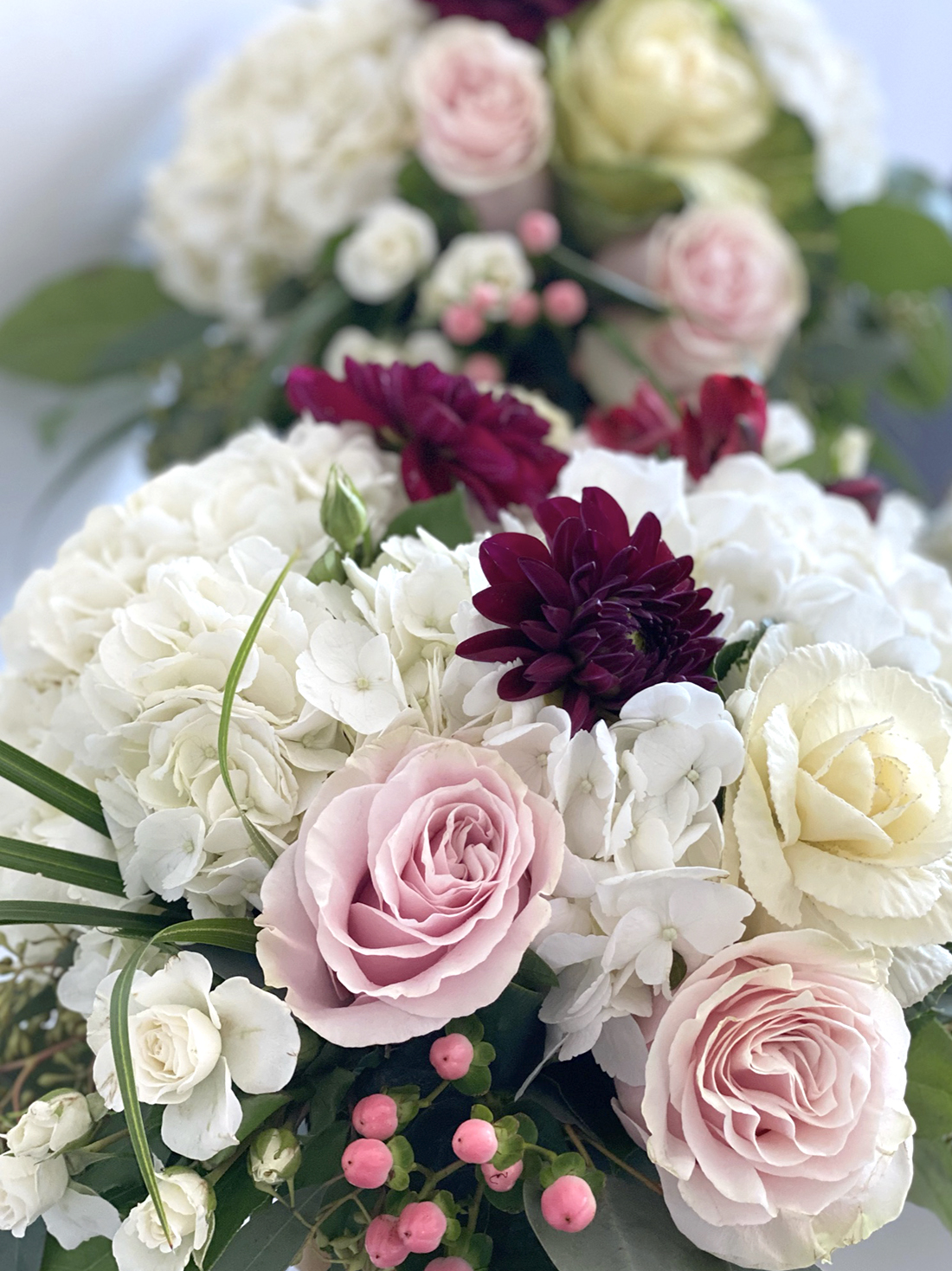 HOW TO: Plan Your Pandemic Wedding
Congratulations! He's finally popped the question and YOU'RE ENGAGED! Now the fun begins…with the extra stress of a pandemic wedding!
We know there are more obstacles than ever to plan your dream day. We are here to help you create your instagram-worth wedding, no matter how intimate.
Before meeting with our floral designer, here are the three things you need to prepare:
1 – Your Budget:
As a general rule, your wedding floweres comprise 12-15% of your total event budget. Whatever your budget may be, we can creat the experience and atmosphere that you've always dreamed of, from dramatic floral arches to cake flowers.
2 – Your Checklist:
For the wedding party:
Bride's bouquet
Flowers for Bride's hair
Bridesmaids bouquets
Flower Girl's wreath or petals
Groom's boutonniere
Groomsmen boutonnieres
Ring Bearer boutonnieres
Parents' & Grandparents' corsages
For the Ceremony:
Entryway arrangement
Guest book arrangement
Aisle decorations
Altar or chuppah arrangement
For the Reception:
Table centerpieces
Food station arrangements
Flowers for wedding cake
Toss bouquet
Tossing petals for guests
Getaway car arrangements
3 – Your Pandemic Wedding Vision:
Whatever your budget may be, our experienced floral designers can create the experience and atmosphere that you've always dreamed of. The best way to share this vision with your floral designer is something you've probably already done – you check this one off of the list.
Create a Pinterest board! Pictures are worth a thousand words. If you have a dream bouquet or a favorite flower, add this to your board. We also recommend identifying a couple words to describe the vibe or feeling that you want your guests to experience at your wedding. Some of our examples include: vintage, outdoor, spring, bright, intimate, candlelight. Check out some of our Signature Bouquets for some inpiration!
Arriving at your consultation with your list of flowers needed, your flower budget and a vision is all you need! Our experienced wedding floral design team will take care of every detail from your first consultation, personal delivery and on-site set up. Cheers!
Note: If you're more comfortable meeting with our Master Floral Designer over the phone or via Zoom instead of visiting our store location, please let us know and we're happy to schedule a virtual consultation. For a wedding quote or to send an email to our team, click here.