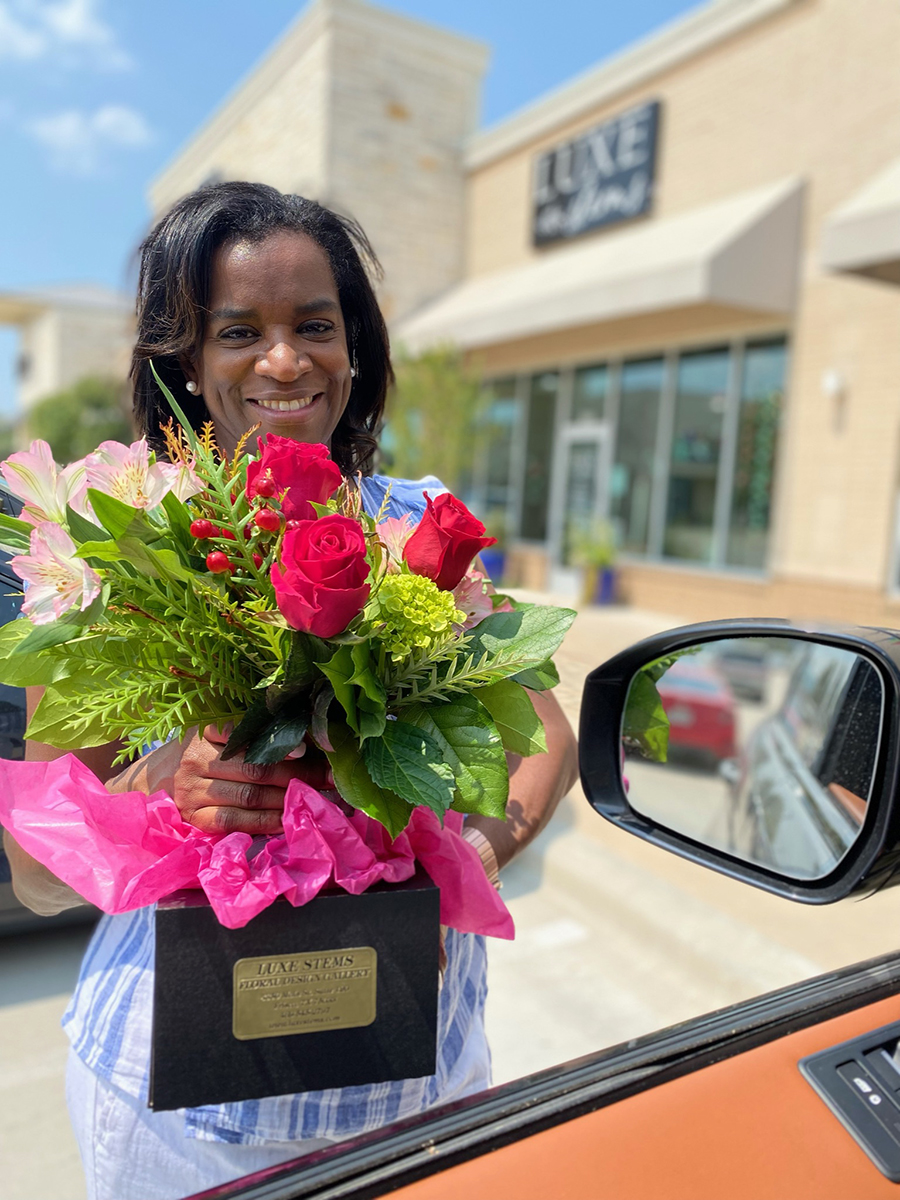 Luxe Stems owner Destini Cooke founded the Frisco floral design gallery in the middle of a pandemic. Now, over one year later, we have seen the impact of her driving creative force. Recently, we were so honored to have Luxe Stems featured by Community Impact. We have incorporated some of the highlights as we get to know the Luxe Stems owner, Destini Cooke!
Q: Luxe Stems is a family business for you and your husband, Mark. You two make a great team! How long have you been together?
A: We have been married for 13 years. We dated 5 years before that…so forever! 
Q: We know that your customers are like family to you. Please share about your own family with us.
A: We have three daughters. One of our adult daughters lives in California and the other in Arizona. We also have a teenaged daughter that still lives at home with us. We also have one son… our Chocolate Lab, Kane! 
Q: Tell us about your life before Luxe Stems.
A: I was born in North Dakota but spent most of my life in Nebraska. I grew up in a military family and had the opportunity to travel before my dad retired. We moved to Frisco, Texas five years ago and love it here!
Q: When you're not making beautiful flower arrangements, how do you spend your time?
A: When I am not at Luxe Stems I love to spend with my family and travel. I also love watching old movies and documentaries.
I'm living my dream now! My lovely husband never has to worry about sending me flowers anymore… I can buy all of them now! 
Read the full Community Impact article here.
Visit Destini at the Luxe Stems Floral Design Gallery at 4350 Main Street, Suite 120, Frisco, Texas 75033. Contact us today to order your custom floral arrangement!