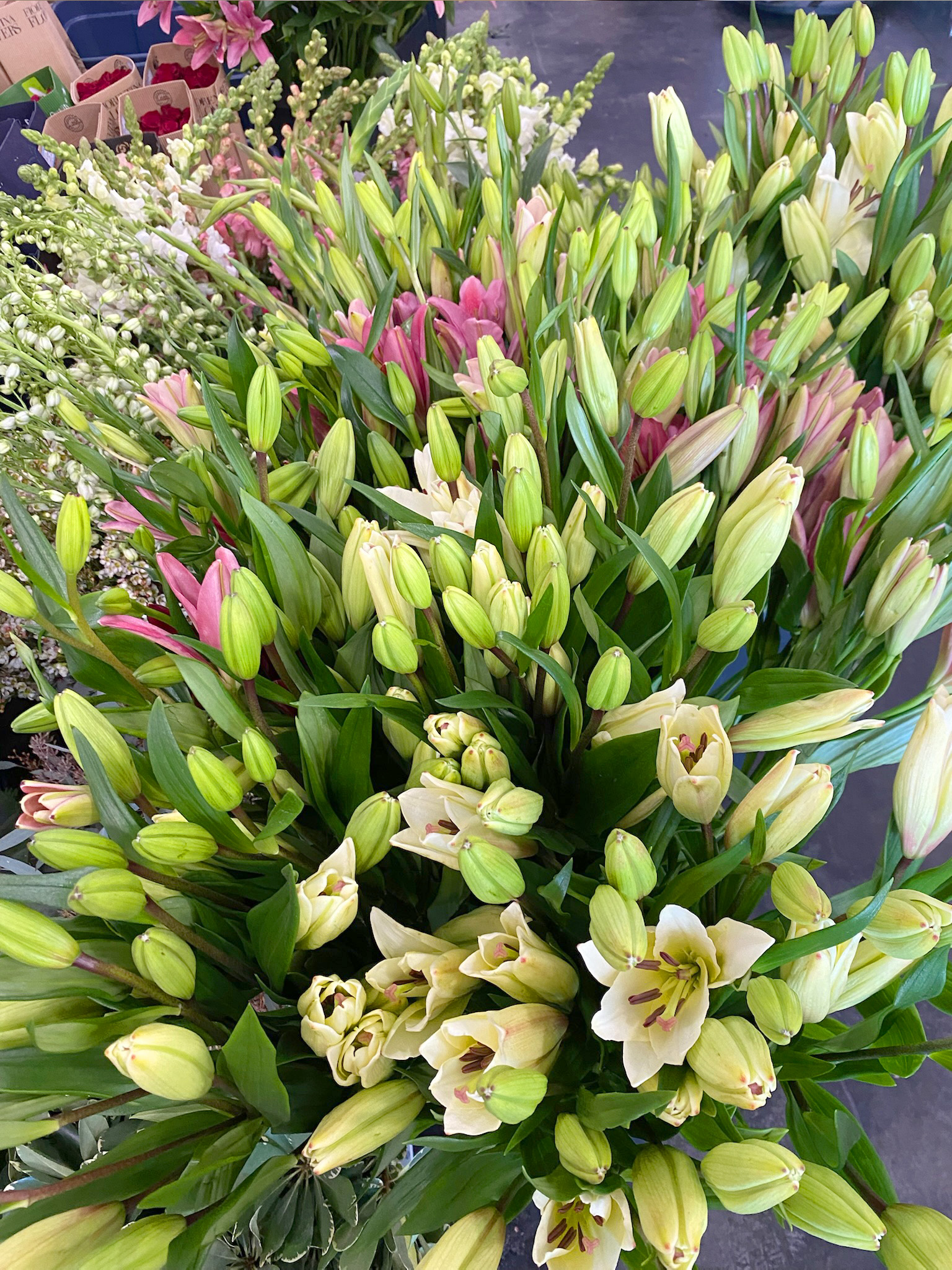 Our favorite spring arrangements are in store and It's official – Spring is here in North Texas! Finally, the bluebonnet fields are blooming and so are the spring flowers in our floral design gallery. However, we have been receiving many calls from customers who are unsure of what to order. Therefore, we have done the hard work for you and created a list of our favorite spring signature arrangements. These signature arrangements were created based off our most popular requests from our customers. In addtion, we have made it easy for you to search for the perfect signature arrangement by occasion on our website: www.luxestemsfrisco.com.
To make it even easier for you, just click on the image below to purchase!
Pretty in Pink
Pretty in Pink features pastel hydrangeas with a mix of roses and coordinating florals bring this arrangement to life. These premium blooms are perfectly placed into a gorgeous dusty rose-colored vessel making this arrangement easy to place anywhere in your home or office. Imagine the look on her face when she receives this pretty delivery!
Pretty in Pink: https://luxestemsfrisco.com/occasions/easter/pretty-in-pink.html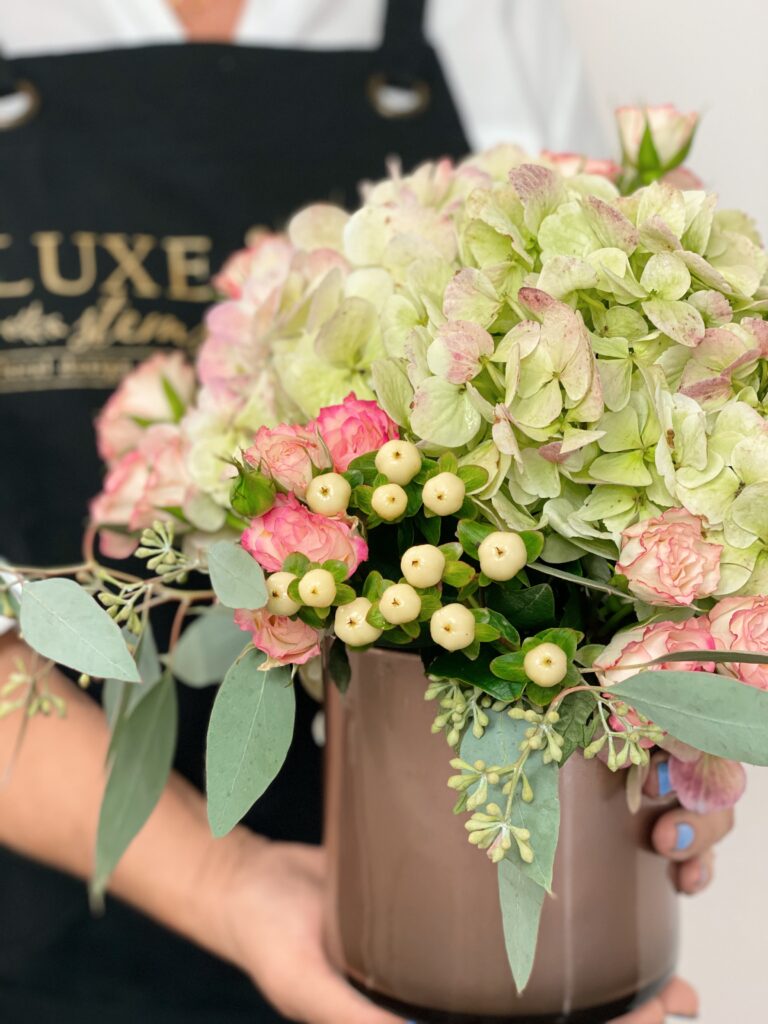 Easter Arrangement – "Resurrection"
If you have been crushing on your coworker or want to show your best friend that you want to be more than friends, a box of chocolates is a sweet surprise. Swing by our shop or call us for curbside pickup as Easter is only a couple short weeks away! We have the perfect Easter arrangement for you: The Resurrection. This signature arrangement features garden roses and purple mini cala lilies with an opaque cross as a keepsake. Moreover, this arrangement is made to be featured and would make a stunning centerpiece.
Resurrection: https://luxestemsfrisco.com/occasions/easter/tbd-2.html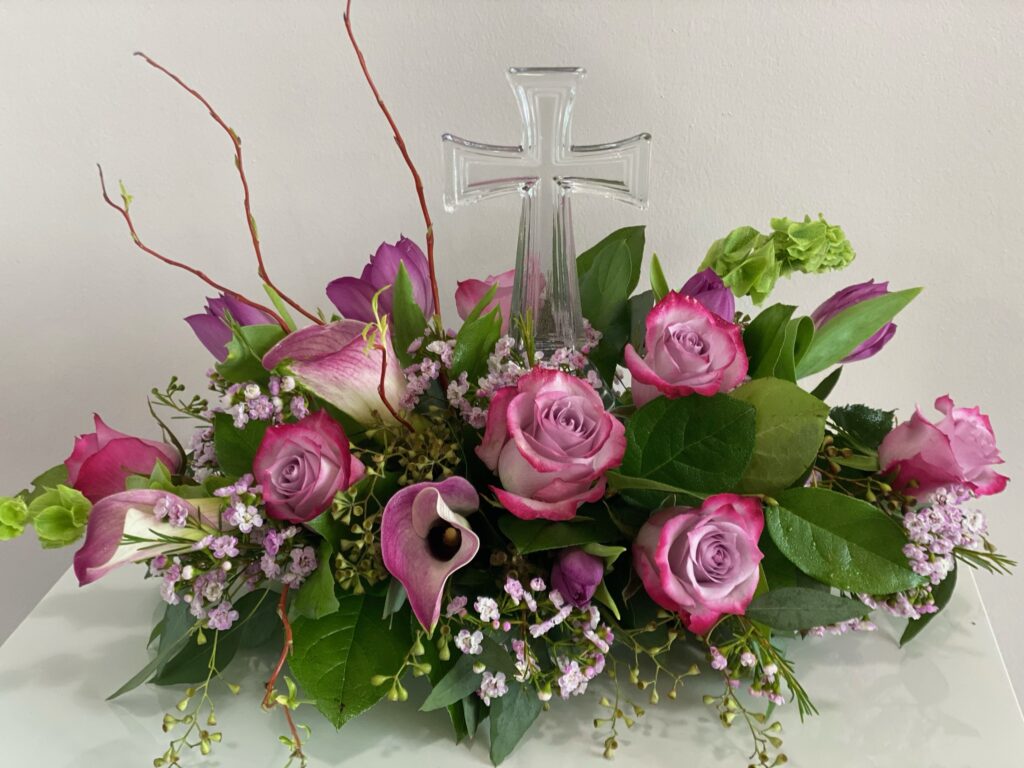 Spring Arrangement – "Thank You"
Sometimes a simple 'thank you' is not enough. So, say it with flowers! The Thank You signature arrangement is bright and vibrant. In addtion, it features daisies, roses, and other seasonal beauties. Above all, this arrangement will have your recipient overflowing with gratitude.
Thank you: https://luxestemsfrisco.com/occasions/easter/sweet-kisses.html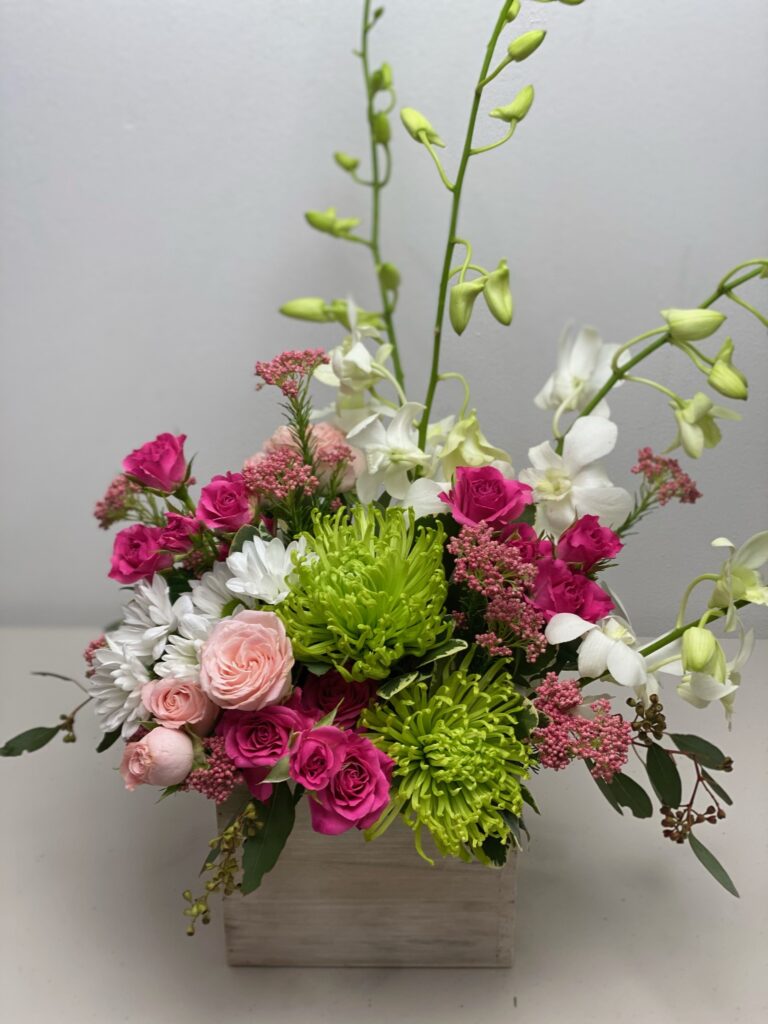 The Wilderness
One of our most unique signature arrangements, The Wilderness! Firstly, this arrangement is the perfect balance of elegance and excitement. Using some of our most unique blooms, Belles of Ireland, Lisianthus and Gladiolas, this arrangement is one that will get everyone talking!
The Wilderness: https://luxestemsfrisco.com/occasions/romantic-flowers/wilderness.html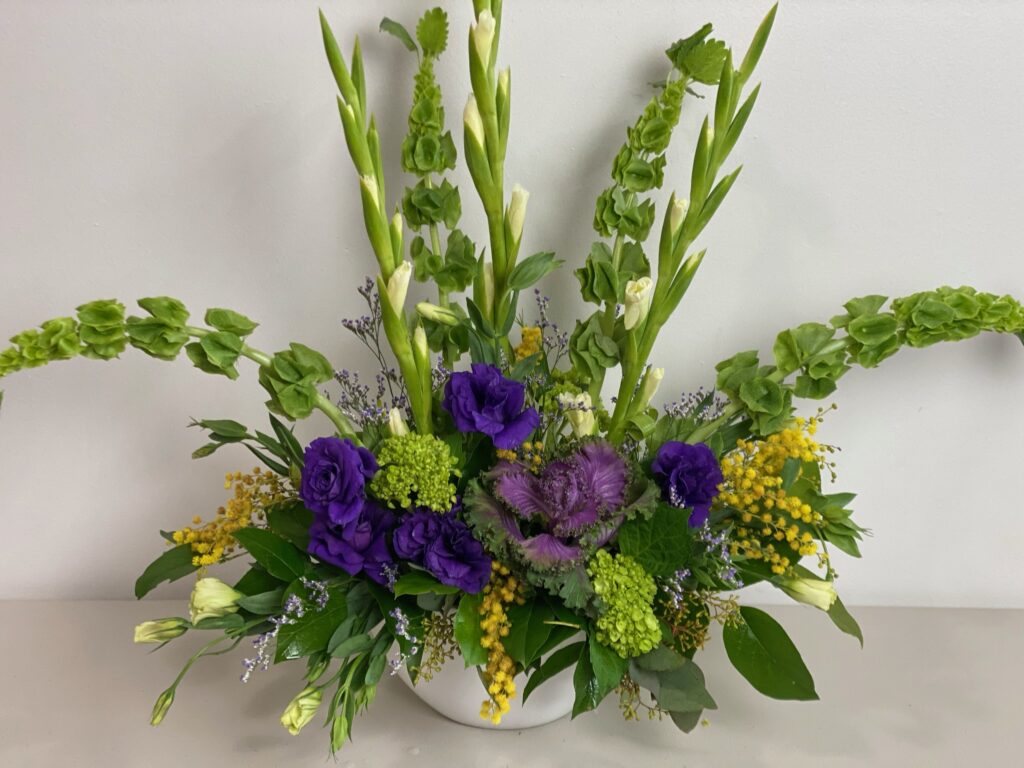 Similarly, if you have an idea for another arrangement, we would love to create it for you! Call us directly at (469) 545-2797 or use our contact form and our Master Floral Designers will bring your vision to life! Our floral design gallery is located at 4350 Main Street Suite 120 Frisco, TX 75033. Moreover, if you need a little inspiration, check out our Signature Arrangement gallery!