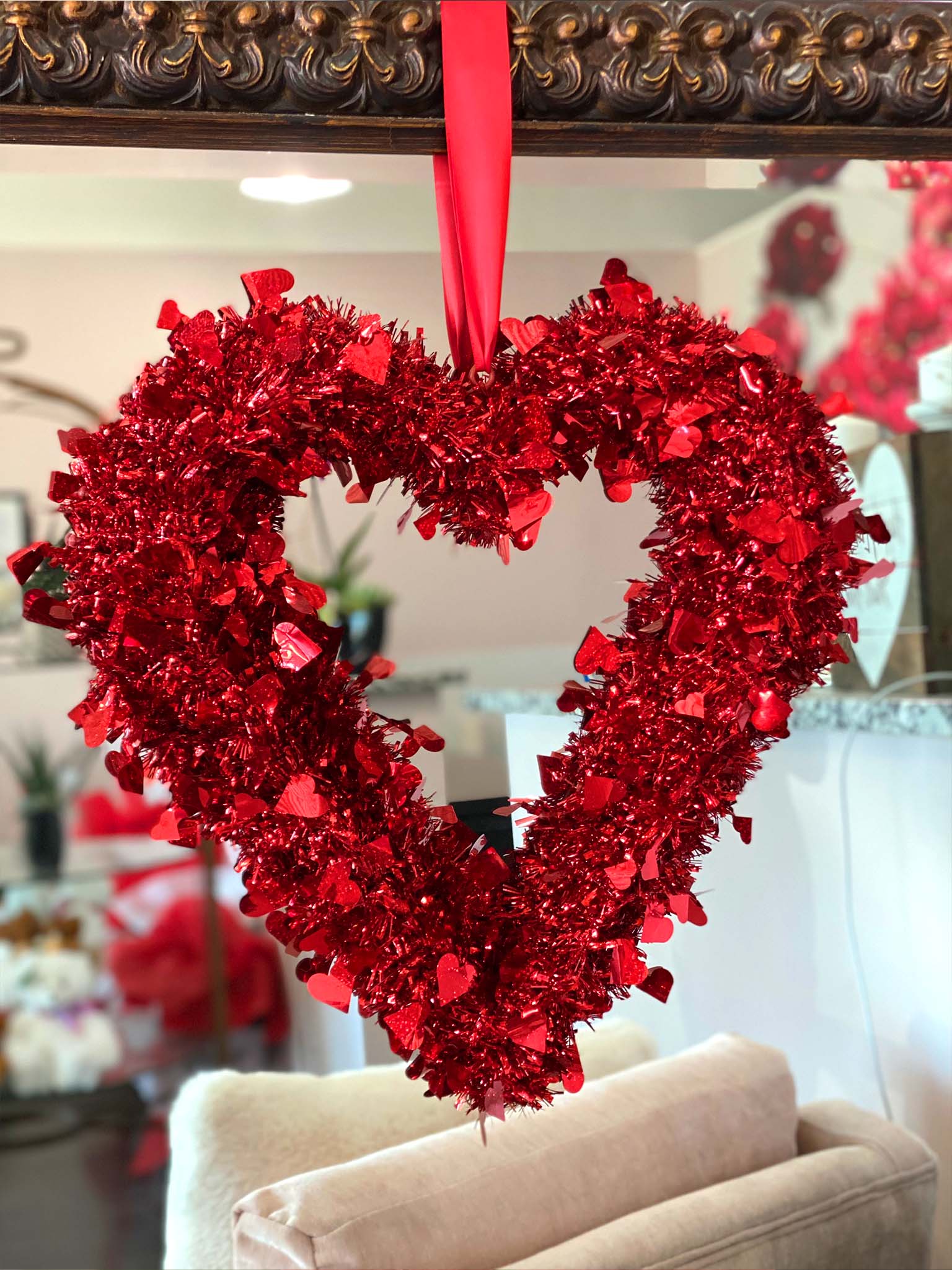 How do you find the Perfect Valentine for your special someone this year? Is your lover a Style Icon? Are they a total sweetheart? Or, an artist that is always drawn to the creative and unique? It can be hard to find the perfect Valentine's Day gift for your partner. Well, no worries – we have done the hard work for you! We have matched our top five signature arrangements with your lover's personality. First, find your Valentine's description and then click the link to purchase the Perfect Valentine!
First of all, how do we define the Style Icon? She has classic style with a modern twist. The Style Icon is always on trend, and she always has the perfect outfit for every occasion. She's one of the few that can rock the red lipstick, pop her collar and wear it well. Click here to order.
Send your love a dozen red roses with this glamorous signature arrangement. Choose red, purple, or pink roses to match your love's style and personality. Red roses signify love, respect, and beauty. Purple roses symbolize love at first sight. Pink roses represent grace, admiration, and perfect happiness. This modern vessel is perfect for the woman who is classy and stylish.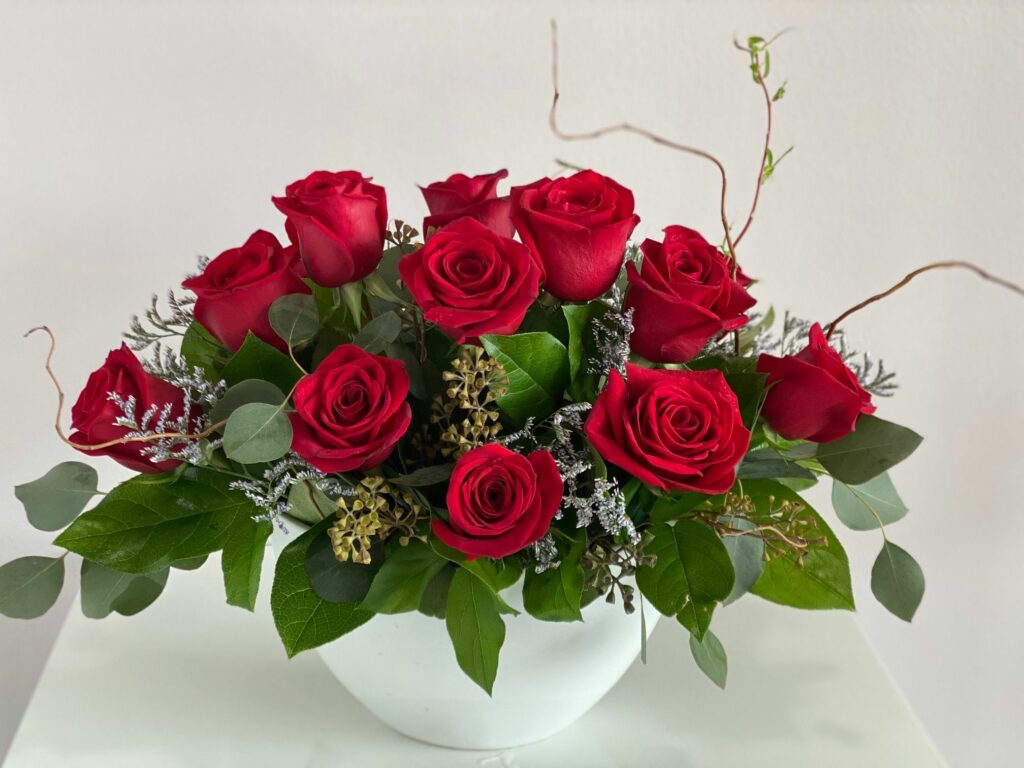 If you're lucky to have The Sweetheart, you know she is kind-hearted, thoughtful, and sweet. She is generous with her time and a great listener. The Sweetheart focuses her time on caring for everyone around her… which is why she deserves this special treat on Valentine's Day! Click here to order.
Pink roses and our personal favorite, hydrangeas in soft, beautiful colors.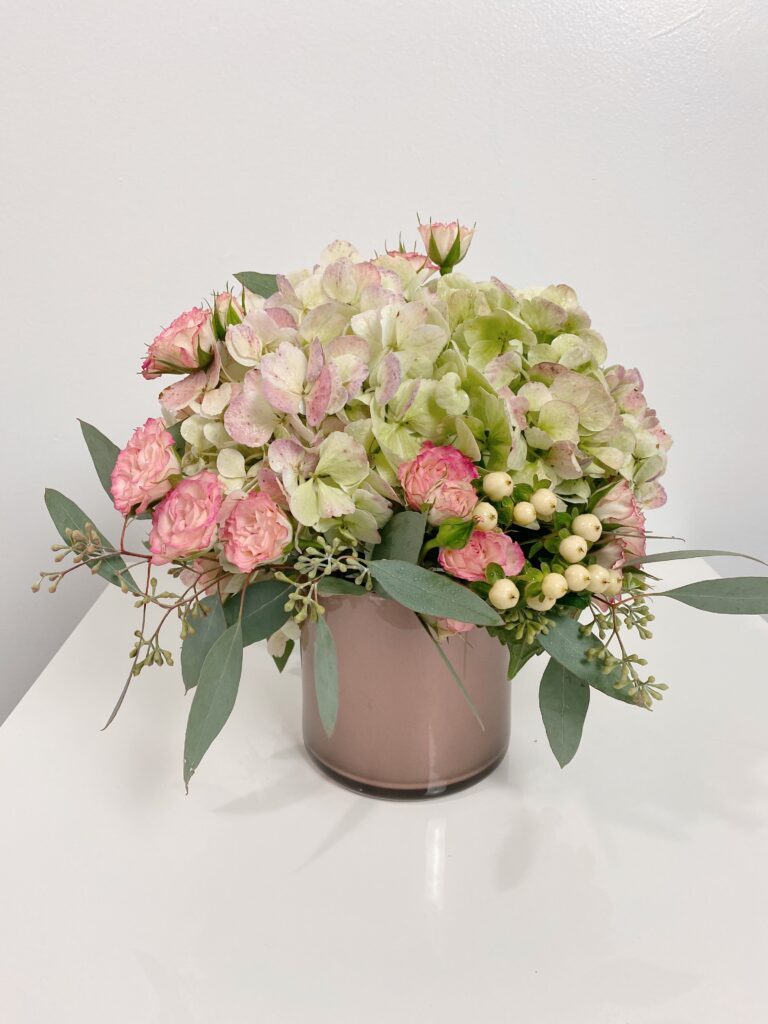 No one is easier to love than The Adventurer! She has a creative soul. The Adventurer is drawn to bright colors and loves local art. Moreover, she has a unique style that is all her own. She always has a story about an exotic place that she has traveled to and friends from all over the world. Click here to order.
This signature arrangement features the stunning and unique Bird of Paradise flowers. This style of arrangement comes in three sizes: Luxe, Premium Luxe and Grand Luxe!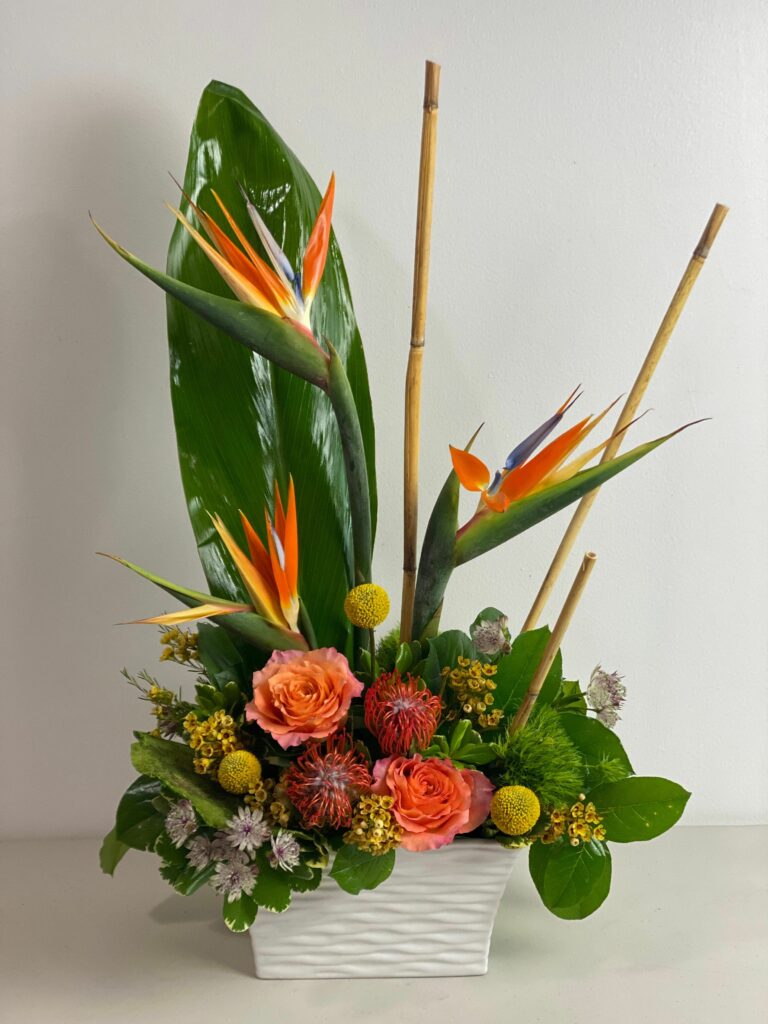 Our storybook princess, The Romantic, is unforgettable. She has always searched for her Prince Charming… and you ride up on your white horse! She loves a thoughtful card, the handwritten poem, the candlelit dinner makes the perfect date for your romantic Valentine date. Don't forget the flowers! Click here to order.
One dozen roses and white lilies are sure to impress your lover! You may request red, hot pink, soft pink, or purple roses to compliment the gorgeous white lilies. Lush, luxe greenery and a classily beautiful vase is included with this stunning arrangement.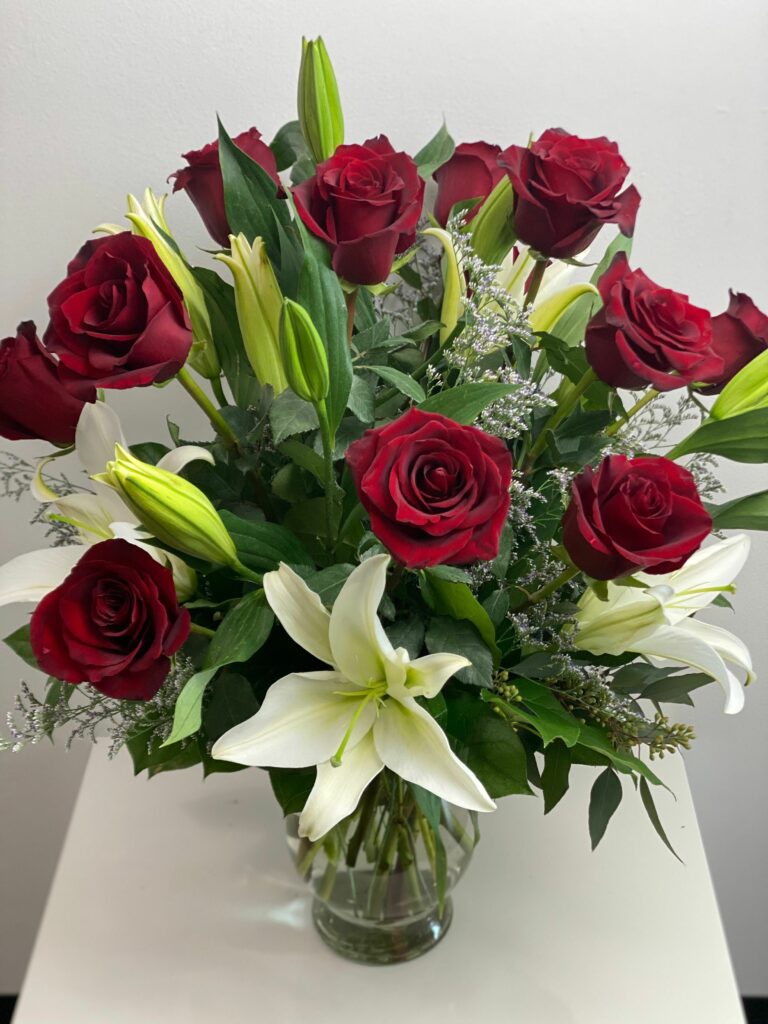 This one is easy! Your one and only. The love of your life. Your partner in crime. 'Til death do you part. Your other half. The beat to your heart. Valentine's Day is your excuse to show her exactly how much she means to you! Click here to order.
This extravagant arrangement will leave her speechless! This bouquet is highly customizable (rose colors and size). Please call us in advance to place your custom order. You may contact us directly by calling 469-545-2797 or email us your custom order at hello@luxestems.com.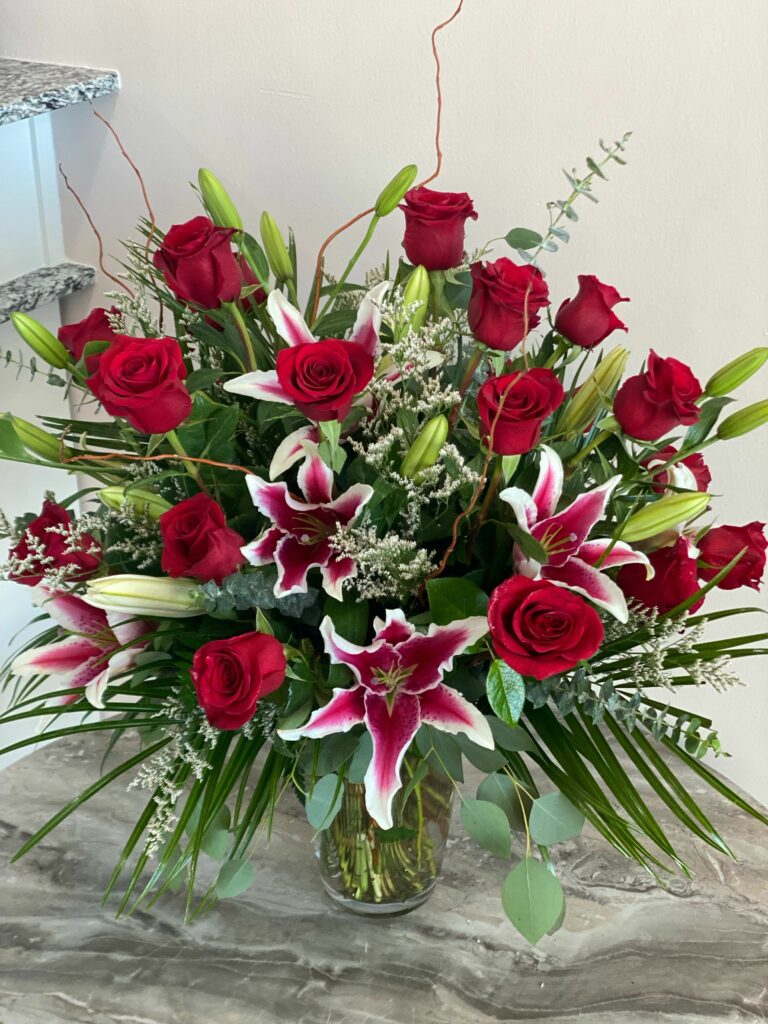 Luxe Stems looks forward to making your Valentine's Day one to remember. All arrangements online are available while supplies lasts. To ensure that we have the order that you would like, please place your order as soon as possible! Order one of our signature arrangements online at www.luxestemsfrisco.com or place your custom order calling 469-545-2797 or email us at hello@luxestems.com. Do you need more Valentine's Day tips? Make sure to check out our other post, "Our Five Favorite Types of Valentine's."