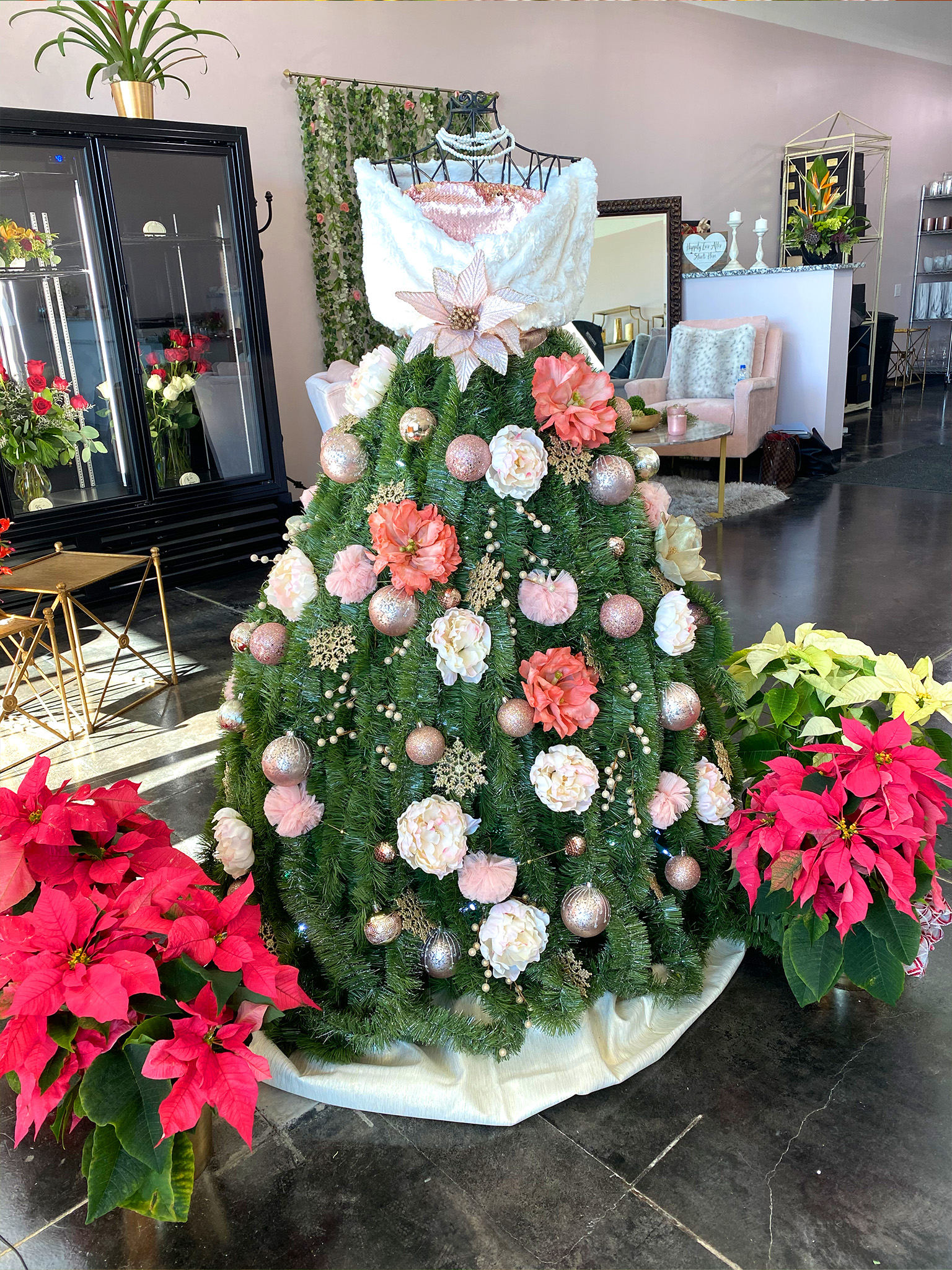 What could be better than movies and flowers? Our favorite Christmas movies and flower arrangements, of course! It's the most wonderful time of the year! When the last flower arrangement has been delivered and each busy day is coming to an end, one of our favorite things to do is to grab a cup of hot chocolate and turn on one of our favorite Christmas movies. And it got us thinking: each one of our signature flower arrangements can so beautifully represent each of our favorite Christmas movies!
Let us explain about our favorite luxe movies and flowers.
Succulents are perfect gift for the friend that is always traveling… to Paris perhaps? If they accidentally leave it at home while away on their Christmas trip, do not fret. Everything will be just fine! Note: This assortment of three succulents can also be placed just beneath a window to be used as a burglar deterrent.
Classic. Heartwarming. More stars than you can imagine in one arrangement… I mean, movie! This movie intertwines several love stories and features some of our favorite actors of all time. Some of the love stories in this movie may have a few thorns, but we will be sure to remove the thorns from the roses in this stunning arrangement. This movie and this arrangement are sure to produce overwhelming feelings of love!
It's a Wonderful Life + Pink Dreams
It truly is a wonderful life! Pamper the guardian angel in your life with this lovely, flower arrangement. Christmas is the perfect time to show those in your life just how important they are to you. Spoil them a little extra this year. And do not worry – it certainly will not cost you $8,000.
Playful, classic Christmas colors and full of Christmas spirit! This festive flower arrangement is exactly what a Christmas lover needs! Unlike Buddy the Elf – it is the perfect size arrangement and will bring life and joy into any space where you plan to entertain. A tip from our Master Flower Designer: To keep your flower arrangement looking fresh for longer, please remember to add a small amount of room temperature water (not syrup!) each day.
Click the title above to purchase one of these holiday flower arrangements online or contact Luxe Stems directly at (469) 545-2797 to place a custom order.