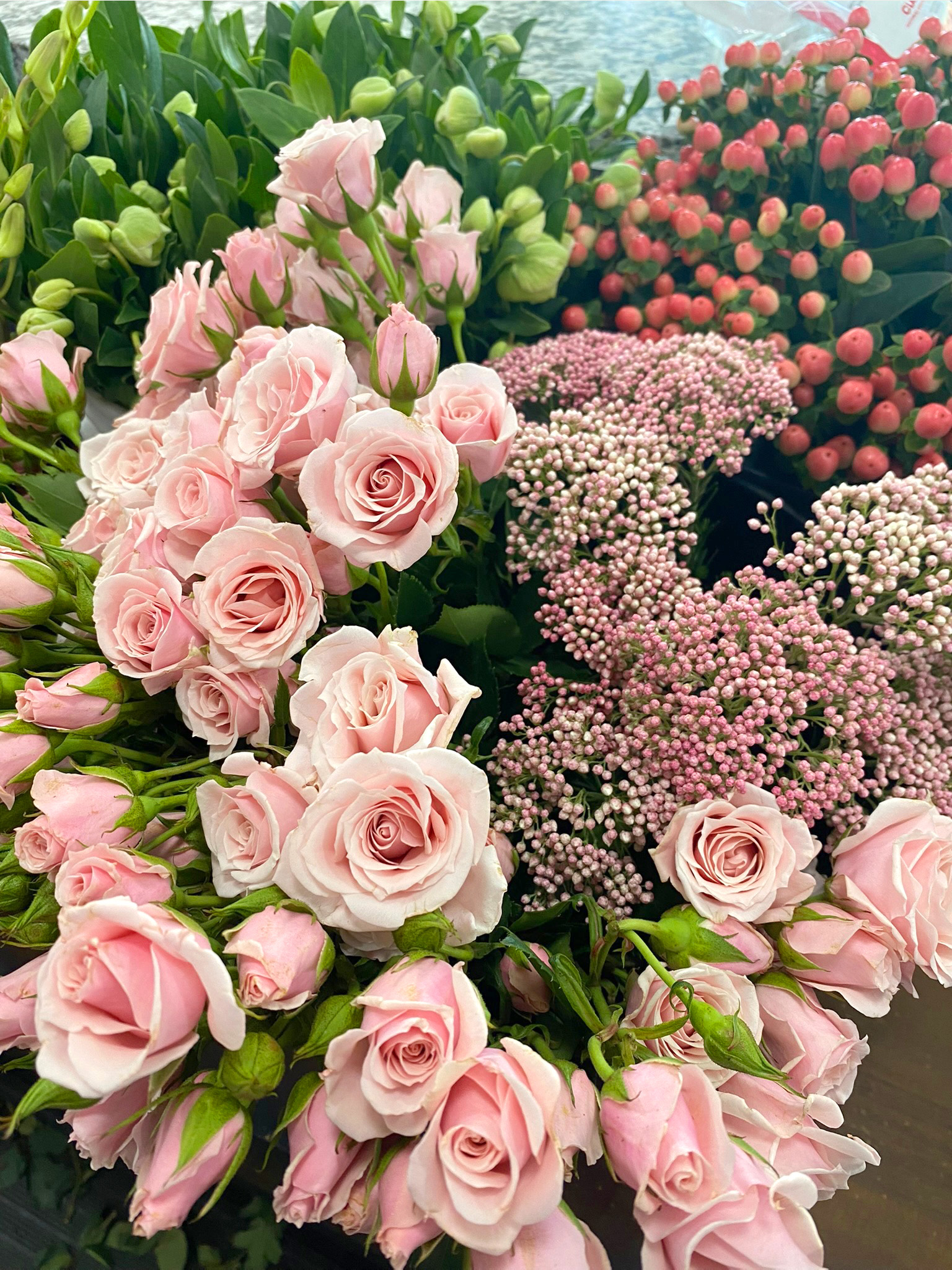 Our Frisco favorites help us build as a small business in the community. The City of Frisco is booming with incredible small businesses! We have curated a list of our favorite Frisco area small businesses for shopping and beauty. From the best fall candle to our favorite new med spa, Luxe Stems is sharing all our Frisco Favorites. Follow along @luxestemsfrisco on Facebook and Instagram for more surprises all month long. 
Our Frisco Favorite Fall Candles: Infinity Candle Co. 
Infinity Candle Company created a luxe line of candles and home scents that "spotlights the meaning of God's purpose for our lives. Aromas that speak love and life into our space. A gentle reminder to think positive and truly thrive in life!"
Their soy based wax blend is free of all additives, so you can safely enjoy the benefits of a clean burning and ecofriendly candle.
When you enter the Luxe Stems floral design gallery, you will find a display of our favorite seasonal candles by Infinity Candle Co. beautifully packaged and ready to take home or send along with your next flower delivery.
Our Favorite Beauty Spa: FINETUNE Med Spa
FINETUNE Med Spa is passionate about helping you look and feel your best. Their spa specializes in Botox / Dysport, Sculptra Filler, Thread Lifts, Facials, Kybella, Platelet Rich Plasma (PRP), Dermal Fillers and more.
Whether you are looking to smooth and revitalize your skin, or remove unwanted hair, their natural beauty experts are here to help guide you to your perfect look and restore your confidence. Safety and patient satisfaction are the two most important results with our patients.
Save the Date: Their Grand Opening event will take place from 2 – 6 pm on September 22nd. They are located at
Attend the Grand Opening event and mention Luxe Stems for special discounts and a gift certificate toward future purchases!
https://www.finetunemedspa.com/
Our Frisco Favorites Boutique: Apricot Lane Boutique 
Just a few doors down from Luxe Stems, you will find our favorite women's clothing boutique! Apricot Lane Boutique is our go-to spot to find that perfect date night dress to a comfy and casual outfit. You can count on their expert staff to help you find what you're looking for.
They are a locally-owned-and-operated women's clothing store that prides itself on putting the customer and its community first.
Our Frisco Favorites for Interior Design: Oasis Accents 
Oasis Accents is a home decor boutique specializing in unique art and accessories. Although their retail store is located in Frisco, Texas, they ship their beautiful art and home accessories throughout the USA.
Their goal is to help you create an elegant and inviting style for your home, while providing unparalleled customer service. Check out Oasis Accents or shop online and explore their gorgeous art and home accessories and see how they can transform your home into your very own oasis.
If you don't see your favorite small business on this list, add them in the comments or reach out to us at luxestems.com/contact. We would love to see your Frisco favorites!