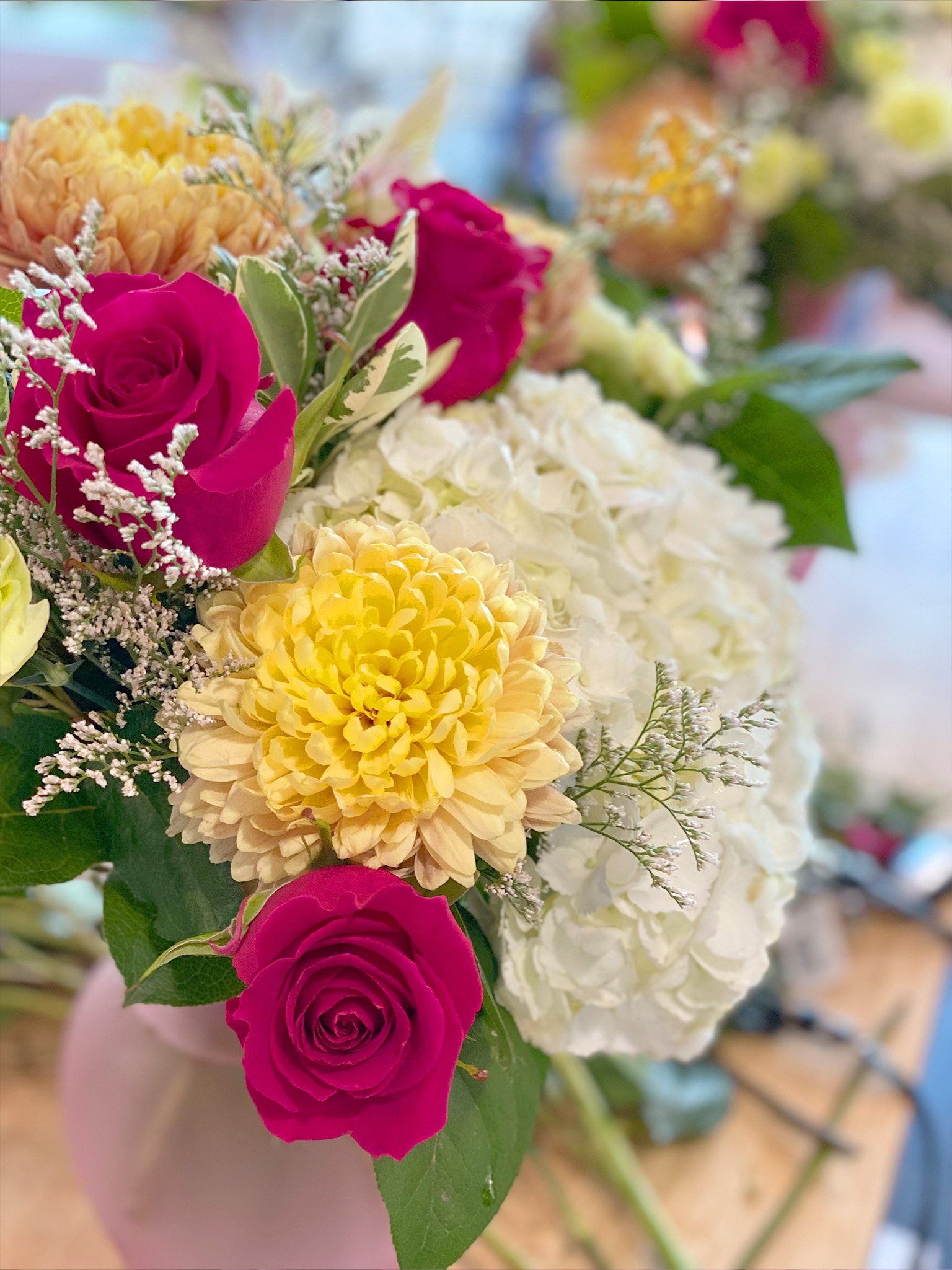 Flower workshop events are our favorite in-store activities. What better way to Beat the Heat than with a Girls Night In! The temperature is rising in North Texas! With the extreme heat warnings, we have created the perfect solution to keep you and your friends entertained while you explore your creativity and learn something fun and new. Check out our very own flower workshops!
This Summer, we have already featured two floral design workshops. First, we hosted Bubbles & Blooms, a Girls Night In workshop where attendees sipped on bubbles. Second, our Master Floral Designer taught a small group how to create a luxe flower arrangement with a private birthday party!
Flower Workshop: Bubbles and Blooms
The Bubbles & Blooms workshop was a huge hit! We heard comments like "very therapeutic" and "My arrangement turned out so nice. My Father would be so proud of me!" and "I was so excited to come that I left my husband and kiddos early to make sure I got here on time!"
Designers for the Day were greeted with their choice of non-alcoholic bubbles and were able to BYOB as well. They selected their choice of gorgeous, fresh floral stems for their arrangements. Then, they enjoyed light bites and bubbles while they learned from our Master Floral Designer. By the end of the workshop, each person had created their own flower arrangement and was encouraged to add their own creative twist!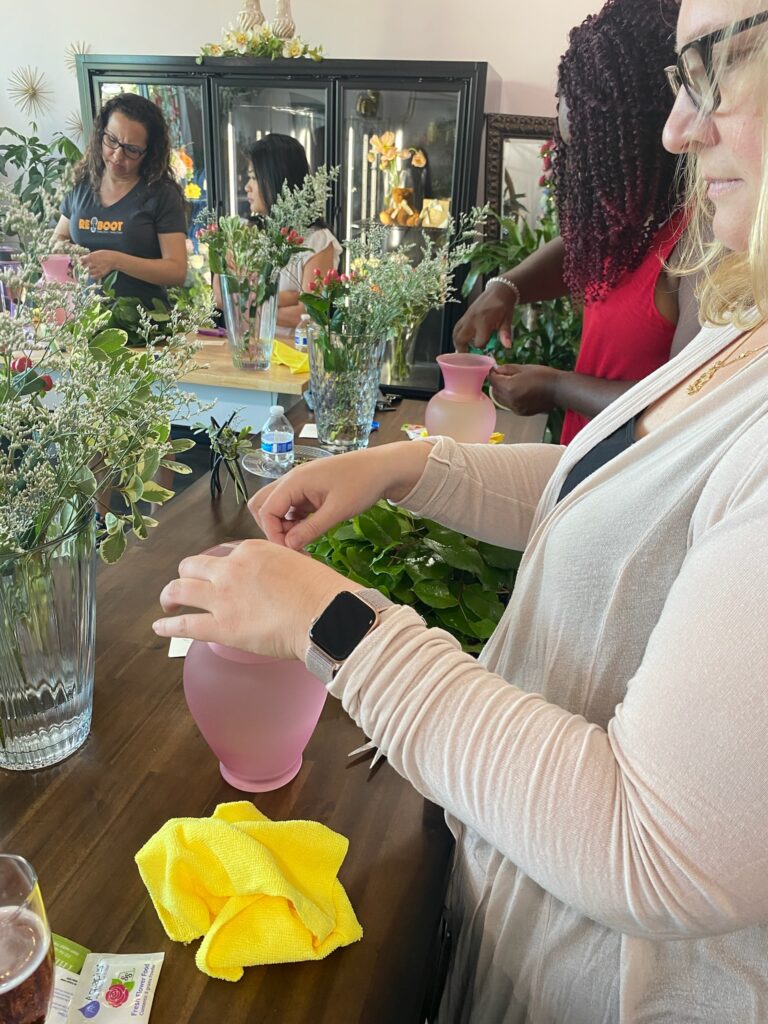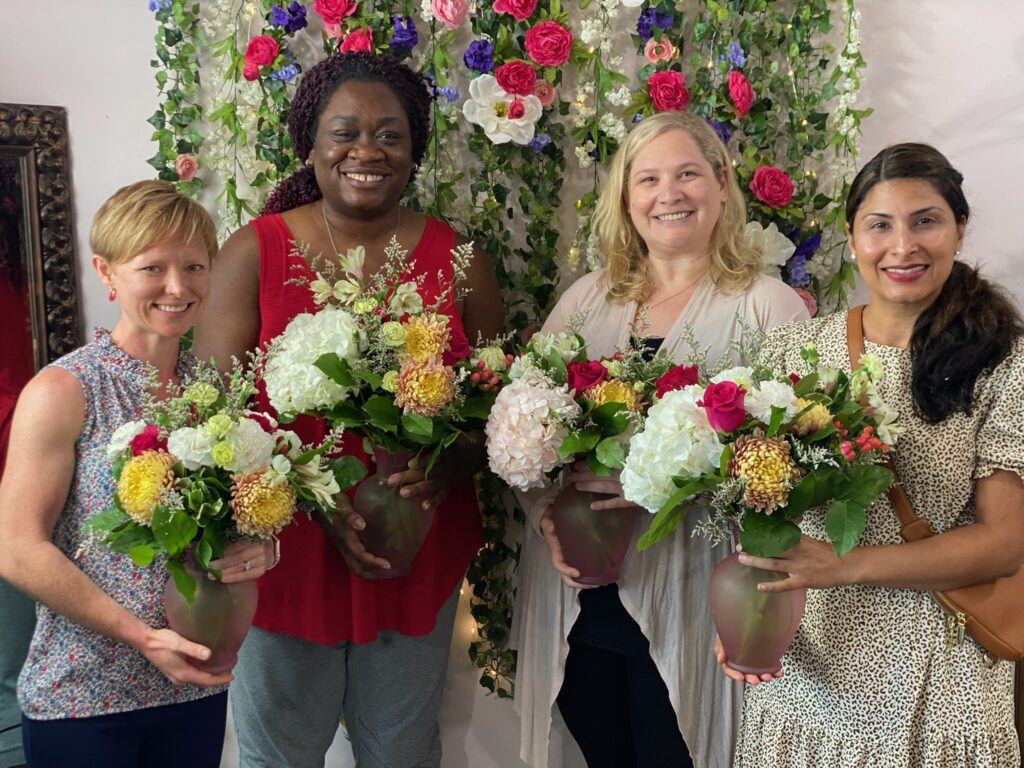 Flower Workshop: Private Birthday Party
During our second event, we were honored to host a birthday party for this adorable birthday girl and her friends! Complete with balloons and cupcakes, these girls decorated their own vase, created a mini flower arrangement, and received flower crowns as their party favor. It was a birthday party that none of these girls will forget!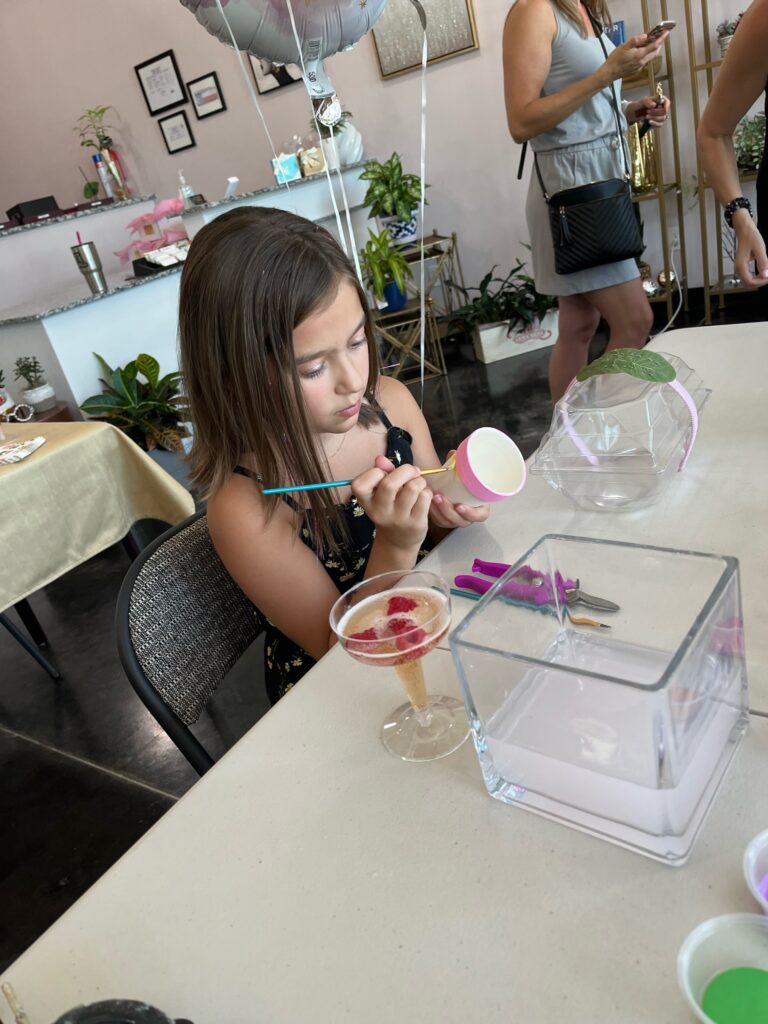 Leave the event planning up to us! Luxe Stems is now offering private workshop events for your friends, team building activity or birthday party. To set up your own private event, contact Luxe Stems directly at 469-545-2797 or via email at hello@luxestems.com.
Register for our next Floral Design Workshop by visiting www.luxestems.com or stay in loop with future events by following Luxe Stems on social media.