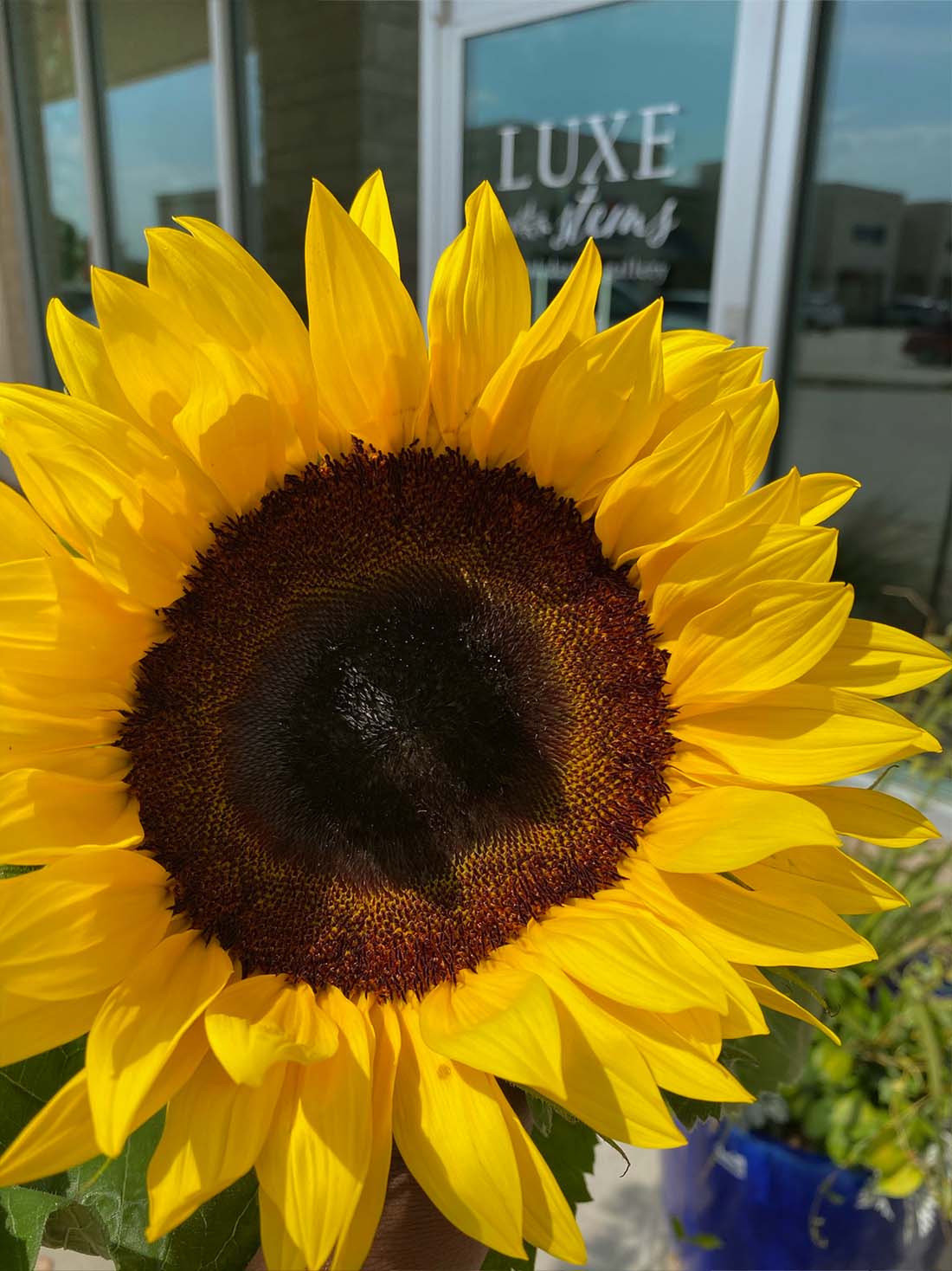 The Frisco Fall Calendar is ready, and Luxe Stems loves Frisco! The air is crisp, the fall flowers are blooming, and the local fall events are plentiful! We have gathered a family-friendly list of our favorite local events for you and your family to enjoy. While you are out and about with your family, be sure to stop by our floral design gallery to pick up your fresh fall flowers. We cannot wait to meet you!
Saturday, October 16 @ 6:00 pm: The Great Pumpkin Party
Location: Frisco Bible Church (8000 Sanctuary Drive, Frisco)
Cost: Free

Saturday, October 16 @ 3:00 pm – Sunday, October 17 @ 10:00 am: Frisco Camp Out
Location: Frisco Commons Park (8000 McKinney Road, Frisco)
Tickets are on sale now for a one-night camp out in Frisco Commons Park. This year activities include a spooky trail, a scavenger hunt, and a movie with popcorn and s'mores. In the morning, head to the pond for a light breakfast and a learn-to-fish activity with poles and bait provided. Family campsites can be reserved for $60. Must bring your own equipment.
Cost: Family campsites for $60
Friday, October 29: Frisco Comp Series
Location: Frisco Skate Park (12895 Honey Grove Drive, Frisco)
Join us for the last skate competition of 2021. Haunted is a Halloween themed skate competition at the Frisco Skate Park. Costumes welcome!
Cost: Free
Register Here after October 1st
Saturday, October 23 & Sunday, 24 @ 10:00-4:00 pm: Fall Festival & Car Show
Location: Saint Martin de Porres Catholic Church (4000 W University Drive, Prosper)
The 2021 St. Martin de Porres Fall Festival will take place on Saturday, October 23rd and Sunday, October 24th, from 10am to 4pm at St. Martin de Porres Catholic Church and School. The annual Fall Festival is a wonderful, family-fun event that builds both financial support and a stronger community, with an estimated attendance of 2,500 people.
Cost: $25
Friday, October 29 @ 6:30-9:00 pm: 2nd Annual Fall Festival
Location: Parking lot of Legacy Academy (11955 Coit Road, Frisco)
Fun Trunk-or-Treats, various festival games, bounce houses, food trucks, local vendors, pumpkin decoration, costumes & much more!
Cost: Free
Saturday, October 30 @ 1:00-4:00 pm and 7:00-10:00 pm: Heritage Halloween
Location: Frisco Heritage Center (6455 Page Street, Frisco)
If you have an event that you would like to add to our list, please share in the comments below!