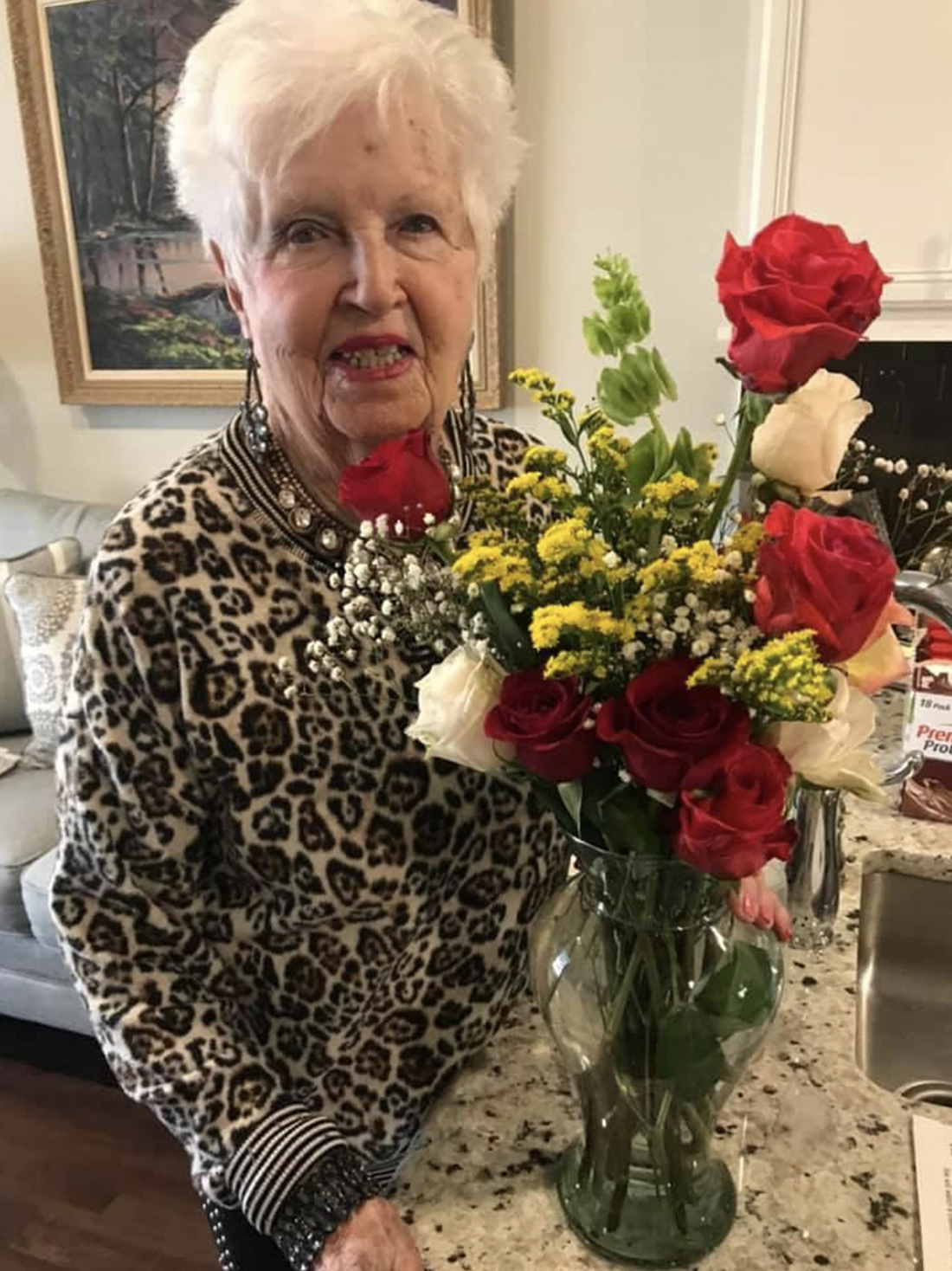 Nothing brings joy like fresh floral design! Combining this joy with the owner of Luxe Stems, Destini's passion for community involvement, Luxe Stems happily paid a visit to HarborChase of Plano! The challenges of 2020 deeply impacted our senior citizens. Luxe Stems sought to allay this impact by creating joy with fresh floral design.
North Texas experienced devastating storms this past February. Because of this, Destini determinedly sought a way to share her love for the community. She wanted to use flowers to bring happiness and help those around her. She has always had a soft spot in her heart for the senior community. What better way to bring flowers than by using the fresh floral design available at Luxe Stems?
At the end of February, Luxe Stems partnered with HarborChase of Plano to bring joy directly to the senior community. HarborChase is a senior living facility that has a specialized program tailored to those in North Texas with Alzheimer's and other forms of dementia. HarborChase regularly hosts activities for their community members, so Destini graciously donated flowers! Therefore, the ladies of HarborChase learned the art of floral design with their community workshop. HarborChase led this workshop, but Luxe Stems also hosts in-store and private events!
Fresh Floral Design
During the workshop, each participant used the fresh blooms and a vase donated by Destini and Luxe Stems. Subsequently, they created their dream floral arrangement and were encouraged to take home their masterpiece! One of the Designer's Tips that the ladies learned: remove the outside petals from the roses before placing them in the arrangement. These petals, called "guard petals," are used to protect the rose from damage.
Would you like to donate a floral design workshop? Moreover, do you have an idea on how Luxe Stems can support our local North Texas community? Let us know about the organization or your idea in the comments below! We look forward to creating joy with fresh floral design.
For inspiration, check out our Floral Design Gallery in Frisco! Also, make sure to see our latest arrangements here. Any information about upcoming workshops at our store is available here.
Thank you, ladies of HarborChase of Plano!