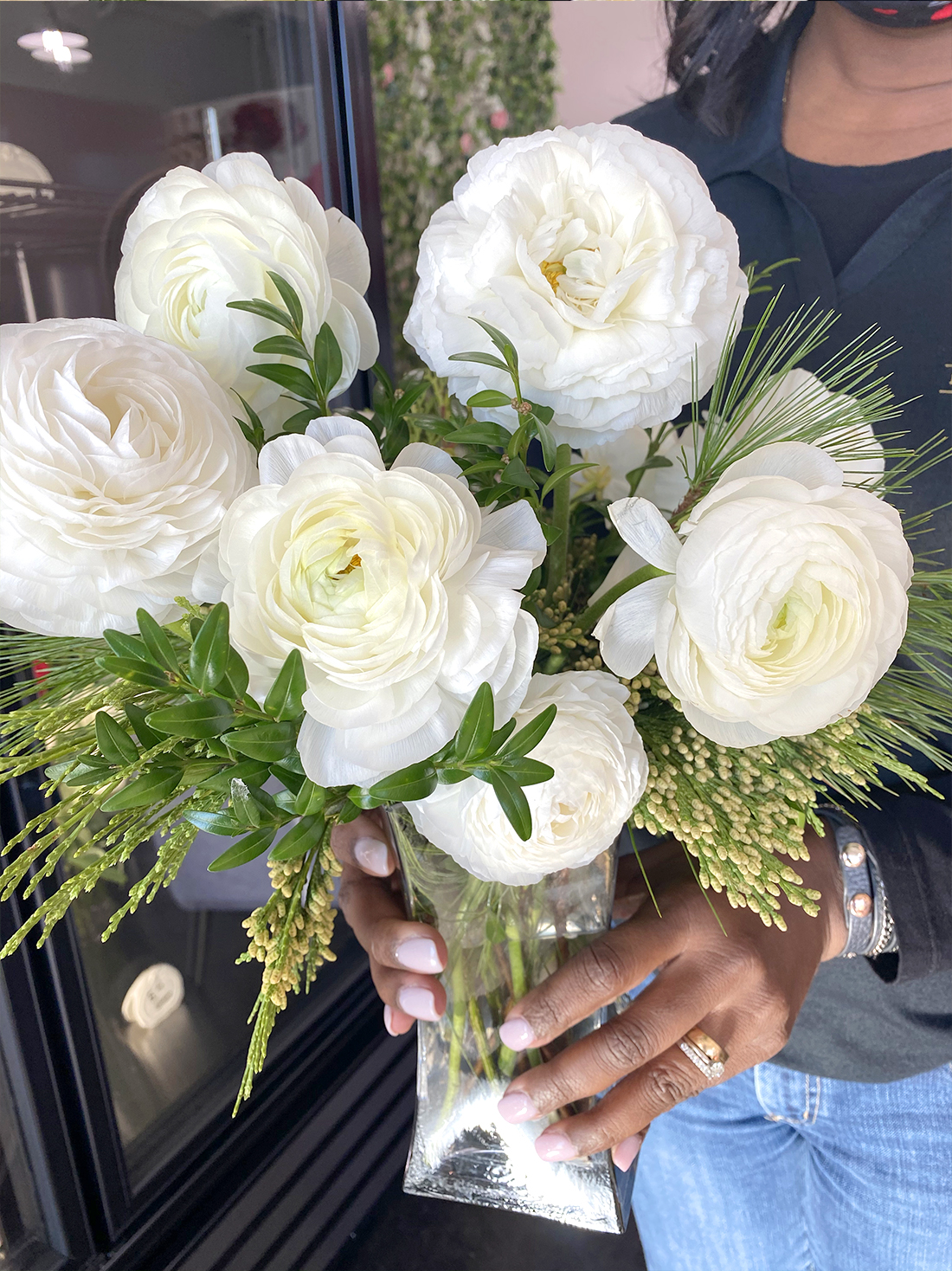 Time to start thinking about your spring wedding
We made it to spring wedding season! Spring is right around the corner and we have officially made it through one heck of a winter season in North Texas. Now, it is time to celebrate the ones that we love during the busiest wedding season of the year. The spring months of March, April, May, and June symbolize renewal and growth. As such, this makes it the perfect time to start your life together as a newly married couple. For the first step, choose the perfect flowers for the occasion!
During the Spring season, flowers are bright and fresh and can bring so much life to your event. We consider these the top five list of in season flowers to consider for your spring wedding:
Most Stunning: Ranunculus
Ranunculi are in peak season between February thru May making it the perfect choice for a Spring Wedding! Their stunning bloom is the perfect alternative to the traditional rose and bring a flirty and chic vibe to your wedding aesthetic.
Most Impressive: Peonies
Peonies peak months are April thru June. These romantic-style blooms are loved by all for a reason. Their blooms are impressive and are the perfect choice for a pink color palate. Choose the white or soft pink for a romantic evening vibe. The bright coral or raspberry color is perfect for a daytime or outdoor wedding.
Most On-Trend: Anemones
The Anemone flower is at its peak between April and May. This trend flower has grown in popularity over the last few years as more and more brides pin this beauty on their Spring Wedding Pinterest board. This flower is available in vibrant reds and purples making it the perfect fit for a fun, flirty and modern wedding.
Most Versatile: Tulips
Tulips are in peak season between March and May. There are over 3,000 varieties of tulips in the world making it one of the most versatile flowers in the world! You can find tulips in almost every color from a soft romantic cream to a dramatic black tulip.
Most Elegant: Cala Lilies
Cala Lilies are the freshest between May and June. This stunning flower is perfect for the bride-to-be who is seeking a simple, elegant ambiance. You don't need many flowers to create an impressive look with Cala Lilies.
Get started today with your spring wedding!
Call us or complete our form here to set up your free Bridal Consultation with our Master Floral Designer. We look forward to creating the luxe wedding of your dreams!
View our latest arrangements here!