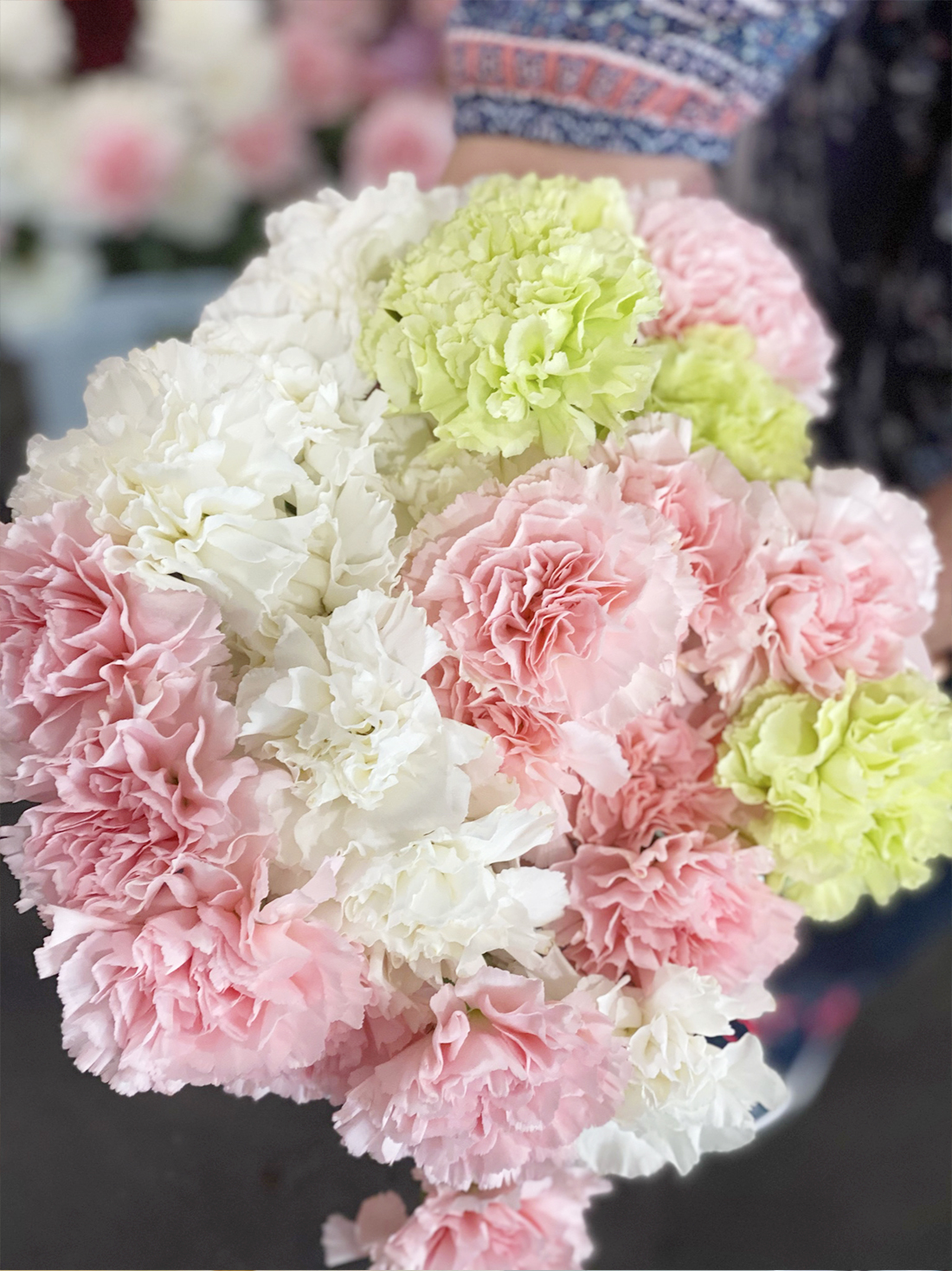 Have you thought about some of the underrated spring flowers available? The most popular flowers requested by many of our clients will not be a surprise: roses, hydrangeas, and lilies. Of course, these favorites truly never go out of style! However, you may be missing out on discovering a new favorite flower!
Do you hope to send or receive an arrangement that will stand out from the crowd? Then, consider blooms that are often overlooked. Here is a list of our favorite and most underrated spring flowers.
Carnations
Carnations are known as the "heavenly flower." They can be found in almost every color you can imagine! This type of flower tends to be less expensive option, making them a perfect choice if you desire a large bouquet on a budget. A bulk arrangement with all carnations is so beautiful and impressive!
Flowering Kale
One of our favorite ways to add a unique touch to any arrangement, is to add flowering kale as an accent flower. Yes, you read that right! The flowering kale is similar to the kale that you can find in your local grocer and is in the same plant family as edible cabbage, broccoli and cauliflower. Did you know, it is available in more colors than just green? You can find kale in light green, cream, pink, purple and red. Adding just one bloom of this flower adds an impressive quality to any arrangement.
Daisies
Nothing says "spring!" like a huge bouquet of daisies! Daisies make up almost 10% of all flowering plants in the world and can survive in almost any environment. The daisy represents cheerfulness, innocence, transformation, and new beginnings. They are often used in flower arrangements for children and new mothers.
Gerbera Daisies
This lesser-known cousin of the daisy is a showstopper! You do not need many of this bloom to make an impression. This flower comes in vibrant colors and represent happiness and joy. This flower is most commonly available in red, yellow, orange, and bright pink. Another impressive fact about gerbera daisies: they have a vase life of up to 14 days!
If you do not have a specific arrangement or flower in mind, call us at (469) 545-2797 and ask our Master Floral Designers which of these underrated spring flowers are in stock in our floral design gallery. We would love to create something beautiful for you or your loved one.