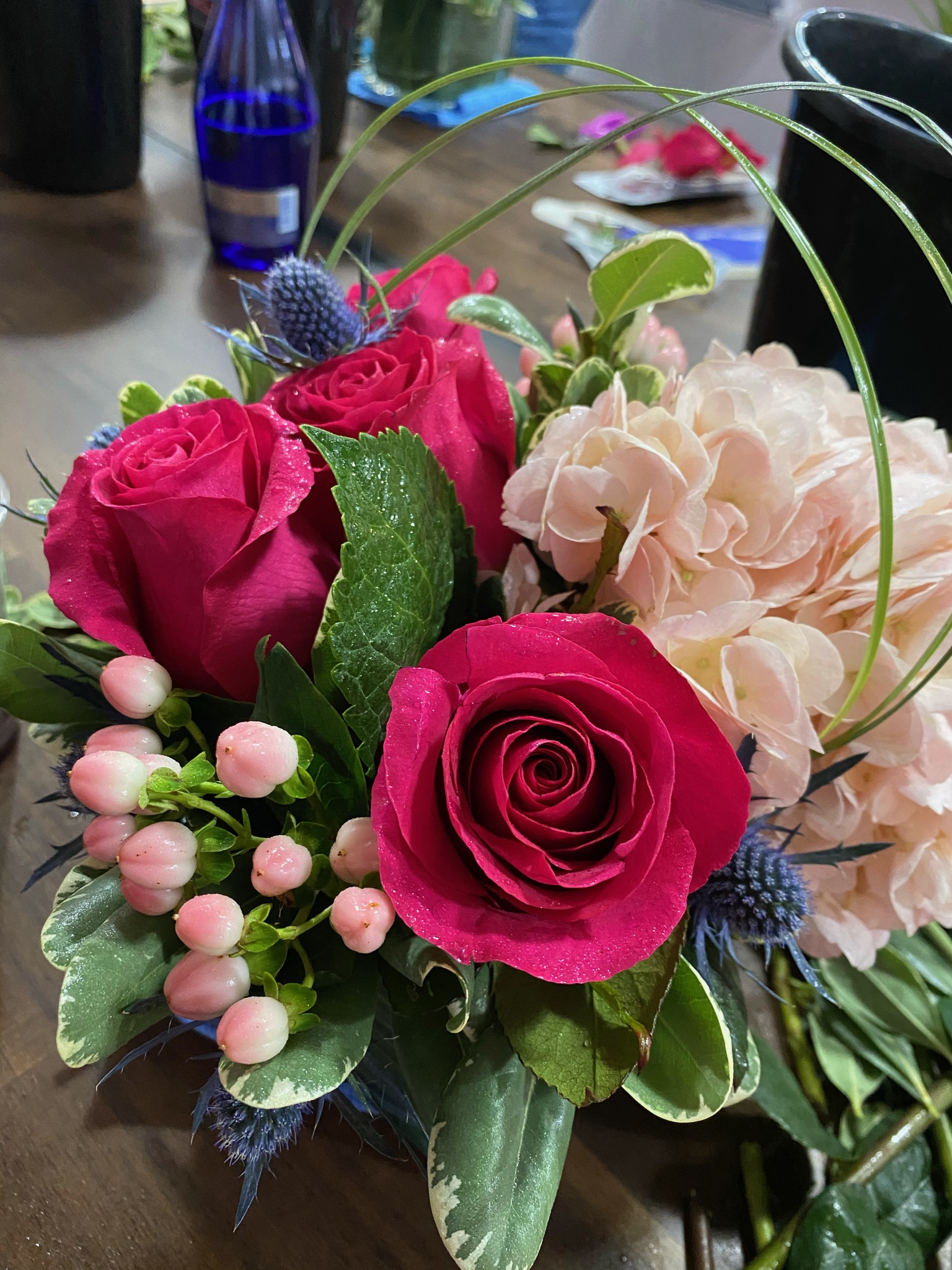 Floral Workshop, now in session!
Don't you miss seeing your friends in person? We do too! In January, we hosted our first private floral workshop for five ladies, and it was everything that we had hoped it would be and more!
First, our guests arrived with their wine and champagne in hand. Next, we greeted them at the door with their own personal Graze Box. We also included a glass of sparkling cider for those observing "Dry January." Specifically, each graze box included a premium charcuterie selection from local small business, Pepperly's Very Own (@pepperlysveryown on Instagram). Guests snacked and sipped while they wound down from their busy day in our floral design gallery. To support our guest of honor, the birthday girl, we hosted this event in the evening. Guests enjoyed lighthearted, exclusive experience with their friends. Above all, we played music, munched on light snacks and enjoyed one another's company. 
Personal Graze Box!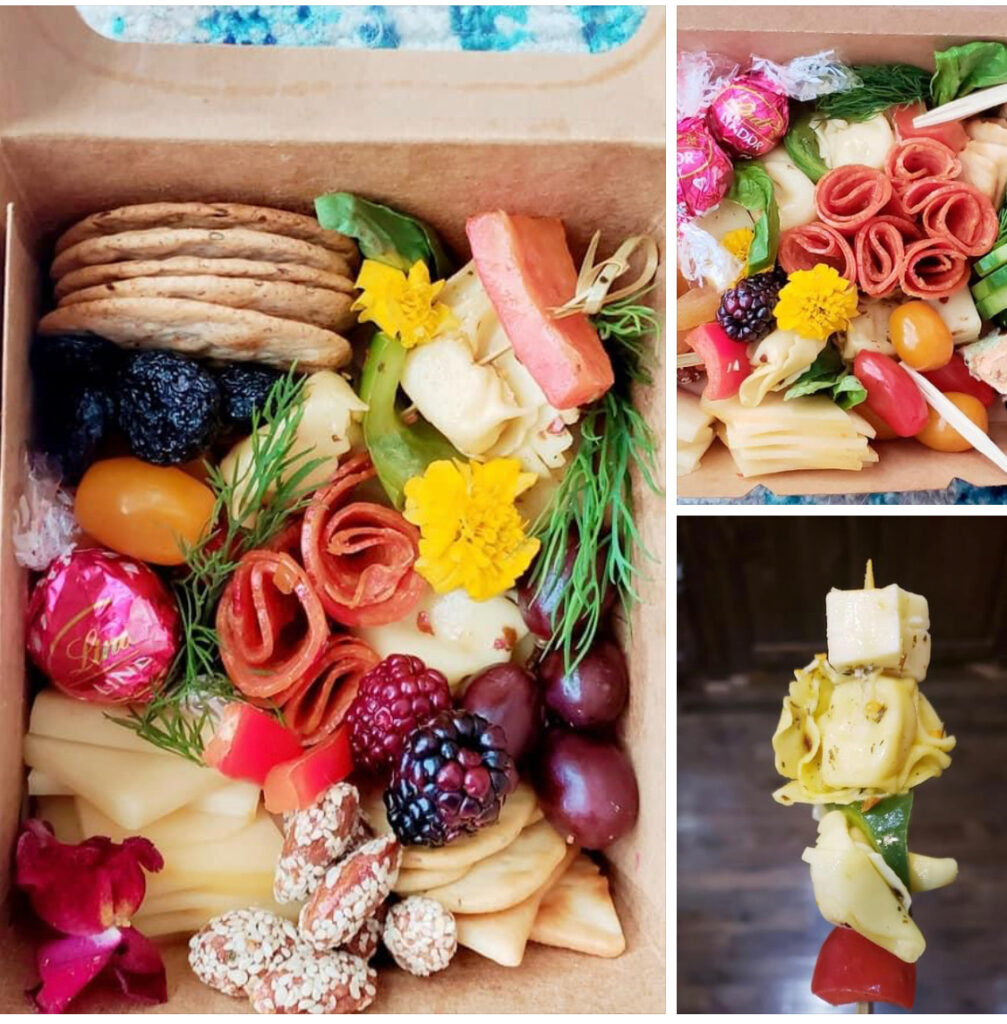 Later, after everyone arrived and had a chance to catch up with friends, creativity started! Subsequently with bubbles in one hand and pruning shears in the other, our guests participated in a step-by-step tutorial by our Master Floral Designer. This tutorial helped them create their own floral masterpiece. In addition, we provided each guest with fresh, premium blooms and a beautiful vase that they took home at the end of the evening.
In conclusion, creating a floral arrangement truly is an art and the designer is the artist! After learning a few simple techniques, our guests were encouraged to put their own personal spin on their own arrangement. After that, we always love seeing the unique style of each person come to life through their floral creation!
Check out each beautiful and unique arrangement from our floral workshop:
If you would like to participate in one of our upcoming floral workshops, click here to register!
If you would love to host a private workshop for you and your friends or colleagues, please reach out to us directly at hello@luxestemsfrisco.com. This works perfectly for bridal showers, birthdays, team building activities or other private events. We look forward to hosting you!
Note: All workshops scheduled will comply with local safety guidelines recommended at the time of the workshop to ensure guests safety.