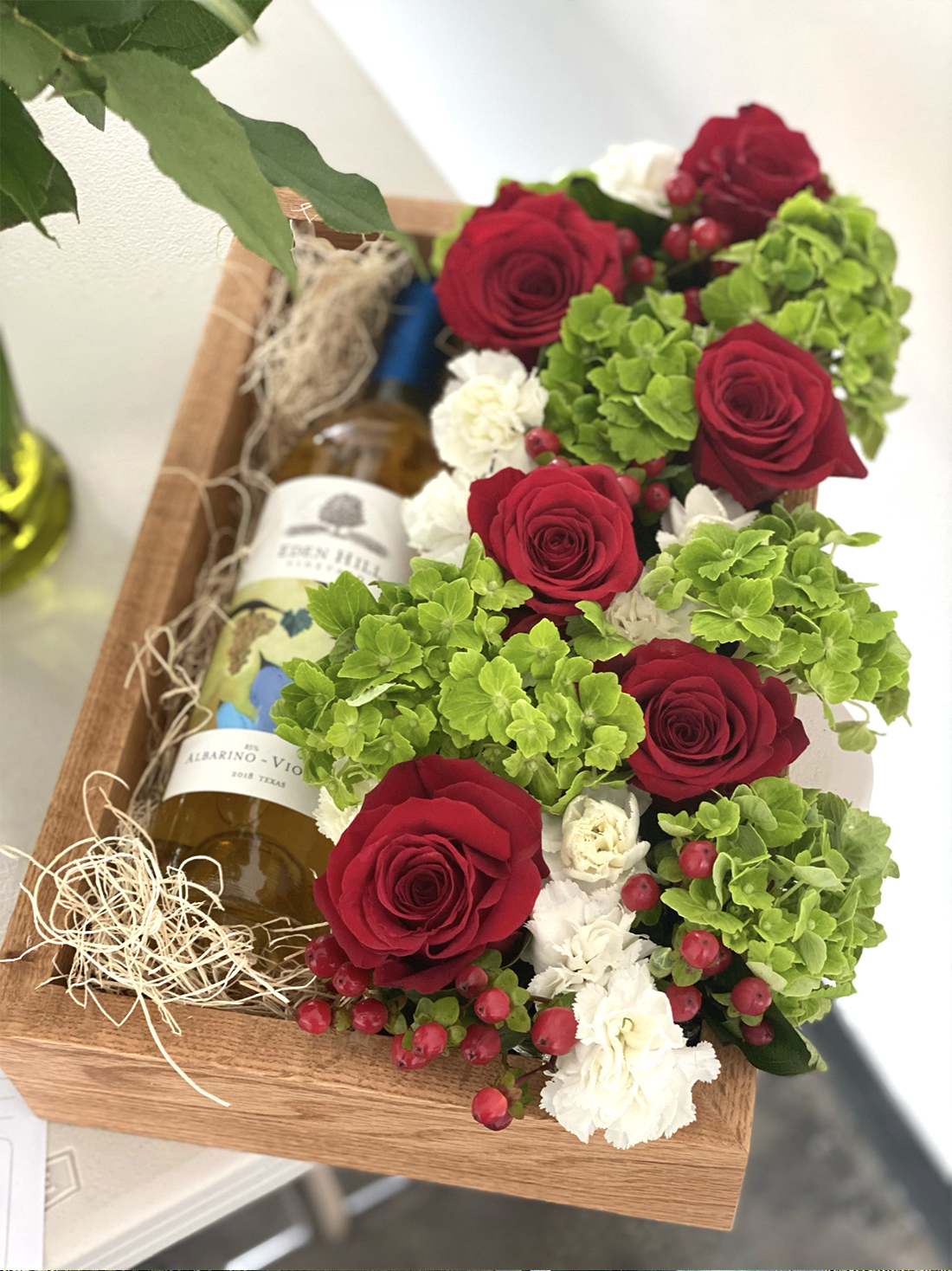 Attention, guys: We have your guide to Valentine's Day flowers! The countdown to Valentine's Day has begun! Since dinner reservations at a trendy, jam-packed restaurant aren't an option this year, you can spoil your lover with the sweet surprise of impressive blooms that will make them swoon!
We've heard ALL of the nightmare stories of guy's spending a small fortune on arrangements. Remember that time the random florist you found online sent half dead daisies? (So much for that lush bouquet!) Or that one company overcharged for flowers in a box with no greenery and a cheap vase. (Eek!!)
Flowers can be HARD
We get it. Most guys dread ordering flowers for their partner. They often don't know what to order, who to call, or if the flowers they order will live up to their expectations. We've created this handy guide for Valentine's Day flowers to ensure you get your money's worth!
How to Buy Valentine's Day Flowers:
THINK AHEAD! The earlier you can place your order, the better. Flower shops will often prioritize their early orders to ensure that these clients get the best of the best. IF you have a special request, your early order allows your local flower shop to purchase a special flower from their wholesaler that they may not have ordered otherwise. Thinking ahead = Special and unique flowers!
When you call, KNOW YOUR PRICE RANGE in advance. Also, take into consideration the cost of the arrangement and the delivery fee. Typically, delivery fees start around $10 and increase depending on the distance from the shop. Therefore, a good place to start would be around $65 + delivery cost. If you'd like to avoid the delivery fee, you can schedule a pickup as well!
SEND FLOWERS EARLY. Consider sending flowers a day (or two) before. For instance, Valentine's Day falls on a Sunday this year, so send flowers to your significant other's workplace on Friday! Everyone loves the feeling of having their name called when a gorgeous flower arrangement arrives in their office. For example, some flower shops (like us!) will even offer a special deal for those who want their flowers delivered early. Use code BEMINE on your online order for 10% through February 11!
THINK OUTSIDE THE BOX. Everyone loves a stunning bouquet of a dozen red roses! However, choosing something that's more unique shows that you have put extra thought into what would be the best choice for your partner. Is their favorite flower an orchid? On the other hand, does she love hydrangeas? Is yellow her favorite color? Show your significant other that you have been listening and that you made the extra effort to request something special, just for them.
A TIP FROM OUR MASTER FLORAL DESIGNER
In conclusion, call your local flower shop directly and ask for "Designer's Best!" By doing this, you will receive the most fresh, beautiful blooms in the shop at any price point.
We hope our guide to Valentine's Day flowers has been helpful! To place your order with Luxe Stems, you may purchase one of our Valentine's Day arrangements HERE or call us directly at 469.545.2797. We look forward to serving you!