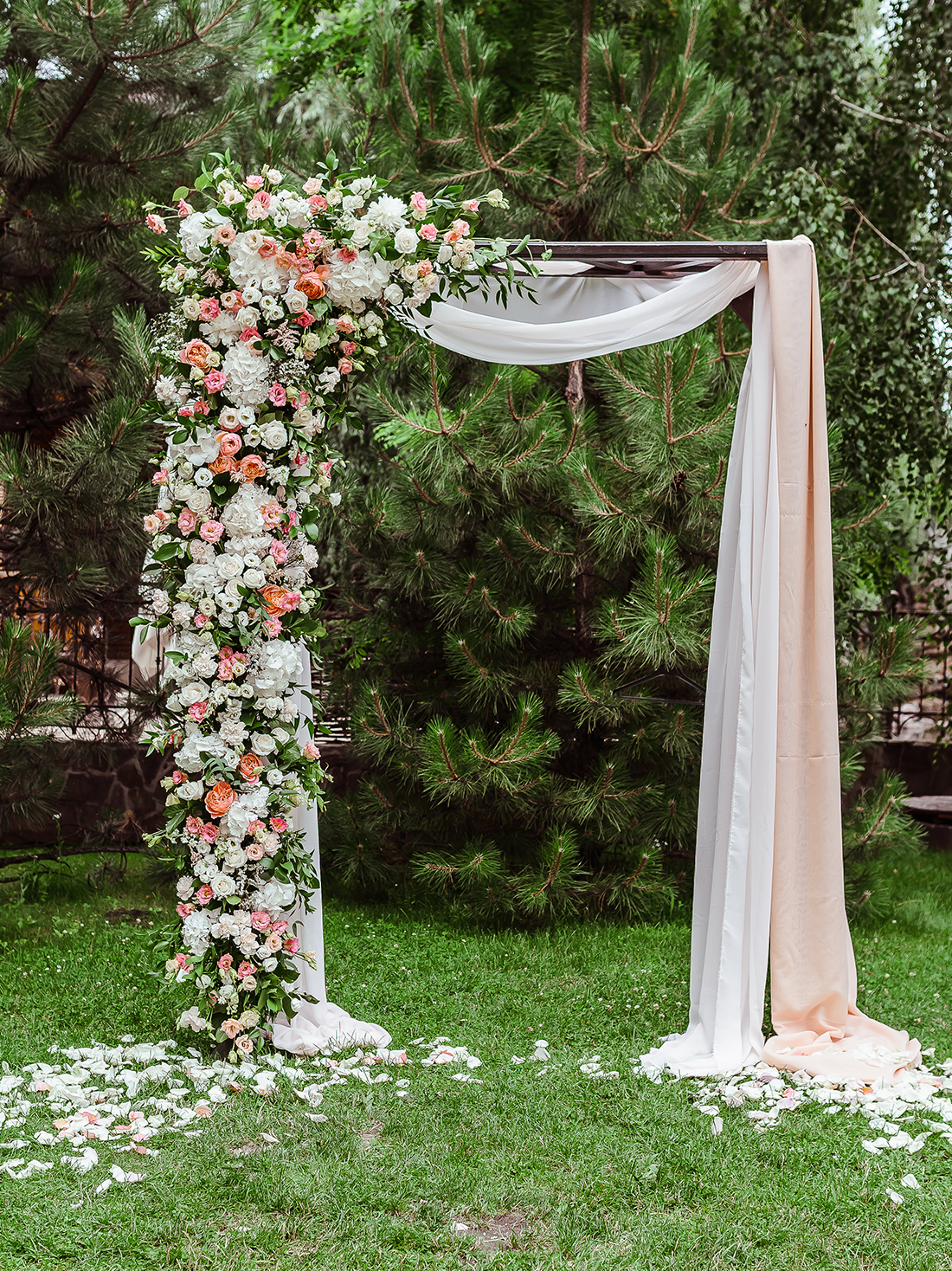 The Fall wedding season is fast approaching! In order to help our local brides, we've compiled a list of our top three North Texas wedding venues. In addition, we included a floral style guide to help you determine which venue and style fits you the best! Continue reading for our favorite North Texas wedding venues.
Knotting Hill Place
Little Elm, Texas – knottinghillplace.com
VENUE: First of all, this modern-day fairytale mansion is the perfect event space for a modern bride. Beginning with the fountain at the entrance this venue has it all! In addition, the exquisite outdoor space and the two grand staircases are sure to impress. Moreover, the venue includes both indoor and outdoor ceremony spaces!
DECOR & FLOWERS: Of course, all of these spaces are fully customizable. Moreover, the light and bright atmosphere makes it easy to incorporate any wedding color that you wish.
For a modern, sophisticated look, we recommend impressive single color floral arrangements. Also, roses, sweet peas, lilacs, and lots of greenery would bring this space to life!
We love the gorgeous floral décor featured in these two weddings:
Davis & Grey Farms
Celeste, Texas – davisandgreyfarms.com
VENUE: A stunning 20 acres of family-owned Texas landscape surrounds this beautiful, restored barn. Consequently, this Pinterest-worthy outdoor venue is the perfect space for your southern charmed or boho wedding. Their indoor modern-farmhouse style barn can accommodate up to 200 guests or 230 guests with patio seating.
DECOR & FLOWERS: The gorgeous barn creates a blank canvas for us to add any style décor and make your vision a reality. In addition, this venue provides a large selection of furniture and décor in their wedding package. For this reason, we envision a lace gown perfectly paired with pampas grass, wildflowers, or sunflowers on a cool fall evening.
Aristide
McKinney, Texas – aristideevents.com
VENUE: With four different locations in North Texas, Aristide venues has an option for every bride. The Tuscan-inspired McKinney venue is located in Craig Ranch. This venue features a stunning chapel, two ballroom options, and an outdoor cocktail patio. Their spaces are perfect for an intimate wedding or can accommodate up to 325 people.
DECOR & FLOWERS: With sky-high ceilings and grand chandeliers, this space calls for grand bouquets. Tall crystal vases, and custom floral arches add to the extravagant, romantic atmosphere of this venue. We love soft, romantic peonies or hydrangeas in the spring. Blooms with jewel tones, like roses, anemones and ranunculus would be stunning for a fall wedding!
If you are a bride in search of a florist to create your dream wedding, we would love to meet you! Décor delivery and set up is available at all the locations listed above. Call us directly at 469-545- 2797 or fill out the contact request on our wedding page to schedule your free wedding consultation.